First Solar, a major shareholder of Shams Ma'an Power Generation PSC announced last week that it is able to develop and construct a 52MW photovoltaic plant thanks to the signing of a PPA with the National Electricity Production Company (NEPCO)
This is the country's first utility-scale photovoltaic plant to have a PPA closed with NEPCO. Several more PPAs are expected to be signed with developers in the coming months. The plant will be located in the Ma'an development area, a site with fantastic GHI rates to facilitate supply of 160 million kilowatt hours (kWh) of electricity per year, which can power over 35,000 average homes in the country.

These projects have been part of Round One of Jordan's National Renewable Energy plan overseen by the Ministry of Energy and Mineral Resources (MEMR). It is anticipated that a further 120MW of power projects will be announced as well as the qualification of bidders in the second and third rounds to come later in 2014.
As part of the bidding process, international developers looking to develop projects are requested to partner with Jordanian companies. The Shams Ma'an Generation Company, of whom the CEO Hanna Zaghloul, predicts that the 52MW plant will create over 500 jobs, an exciting stimulus for the local economy. Hanna is also CEO of Kawar Energy, a Jordanian EPC company.
At MENASOL 2014 (6-7 May, Dubai) Jordan will be a major topic of discussion in plenary sessions as well as within the photovoltaic specific agenda and Hanna Zaghloul will join Atef Odibat, CEO of the Ma'an Development Company, Ahmed Aldohni who is Head of Power Generation Contracts at NEPCO on key issues with project development and lessons learnt so far.
For more information about the event, visit: http://goo.gl/Qv2XJ9
Or contact:
Letty Thomas
PV Insider
lthomas@pv-insider.com
Featured Product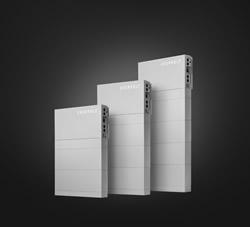 Panasonic's Total Home Energy System is built to deliver. The same battery technology we use to power the world's most advanced electric cars is now available to power your home. But it doesn't stop there. The all-in-one renewable energy system pairs Panasonic solar panels with Evervolt™ batteries to offer your customers a complete solar + storage solution, manufactured and warrantied by a company you know you can trust. In stock now.