Many mining operations are located in remote areas with limited or non-existent electricity or gas network access. Therefore energy supplies for these sites rely heavily on fossil fuels that require mobilization over long distances, which is an increasingly costly process.
CSP is in the perfect position to satisfy the mining industry's requirement of a firm and continuous energy supply through its ability to provide reliable, dispatchable and a cost effective alternative to supply the constant energy demand required by the mining industry. It also serves to offset the use of expensive conventional fossil fuels, which are bound to increase in price over the coming years.

Amongst the most active mining countries in the world, Chile, South Africa and Australia offer the best conditions for CSP application. In addition, CSP activities and investments are already taking place in those countries, creating a supportive environment for the technology and paving the way for CSP to integrate with the mining sector.
In a recent interview, Kadri Nassiep, CEO at SANEDI said that "there is no doubt that CSP can and will play a vital role in supporting the reduction of coal consumption in SA through the use of steam augmentation or solar boosting".
South African institutions such as Eskom and SANEDI will be joined at CSP Today South Africa 2014 (8th – 9th April, Cape Town) by leading companies Abengoa and Brenmiller Energy who will give in-depth information on the challenges and benefits of CSP and mining hybridization, to forecast the potential revenues companies could generate in industrial markets.
For more information about CSP Today South Africa 2014 visit the website: http://goo.gl/GVd0Uk
Or contact Brandon Páramo by email:
brandon@csptoday.com
Featured Product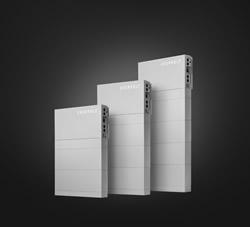 Panasonic's Total Home Energy System is built to deliver. The same battery technology we use to power the world's most advanced electric cars is now available to power your home. But it doesn't stop there. The all-in-one renewable energy system pairs Panasonic solar panels with Evervoltâ"¢ batteries to offer your customers a complete solar + storage solution, manufactured and warrantied by a company you know you can trust. In stock now.