First solar system at airport to be built at new LEED-certified Terminal 2 West expansion Expected to save up to $8 million in energy costs over 20-year agreement
SAN DIEGO--Borrego Solar Systems, Inc., a leading designer, developer, installer and financier of grid-tied solar photovoltaic (PV) systems, and the San Diego County Regional Airport Authority today announced a partnership to develop a 3.3-megawatt (MW) solar system featuring solar panel arrays on the roof of the newly expanded Terminal 2 West at San Diego International Airport (SDIA) and in a section of the Terminal 2 short-term parking lot adjacent to the terminal. Borrego Solar will break ground on the project in mid-2014, with an estimated completion date in late 2014.

The system will generate an estimated 5.3 million kilowatt-hours (kWh) of electricity in its first year of operation – enough power to offset a projected 10%-13% of the energy needs for Terminals 1 and 2 at SDIA.
Borrego Solar will build and finance the system through a 20-year power purchase agreement (PPA), which will save the Airport Authority a projected $3 million to $8 million over the contract period. Using a PPA, the Airport Authority is able to 'go solar' at no upfront cost and will purchase clean solar energy at a cost less than it would otherwise pay to the local utility.
"This solar project – the first at the airport – will be a noteworthy and visible highlight of our ongoing commitment to sustainability," said Thella F. Bowens, president and CEO of the San Diego County Regional Airport Authority, owner and operator of SDIA. "By partnering with Borrego Solar, we will boost our sustainability efforts with clean energy generation, providing environmental benefits to the region and financial savings to the Airport Authority. And we're happy to be working with a company that is a local San Diego success story, employing local workers in construction of this project."
In 2008, SDIA was the first major airport in the nation to adopt a formal sustainability policy, which includes a commitment to reducing greenhouse gas emissions and achieving LEED certification in all new construction. In February, SDIA was the first U.S. airport to sign the Climate Declaration, a call to action organized by the nonprofit Ceres that urges federal and state policymakers to seize the economic opportunity of addressing climate change. In 2012, it was the first U.S. airport to publish an annual sustainability report based on Global Reporting Initiative guidelines, a reporting framework for sustainability-related performance.
"As a San Diego-based company who makes extensive use of the airport, we are especially proud and excited to be partnering with SDIA on their first major solar project," said Borrego Solar CEO Mike Hall. "This project will be a great complement to the energy reduction initiatives the airport has already undertaken and will show others in the region that the technology exists for large energy users to make a cost-effective switch to reliable on-site solar energy."
SDIA will mark Borrego Solar's third airport installation, following installations currently under construction at airport facilities in Massachusetts and New Jersey.
About Borrego Solar
Established in 1980, Borrego Solar Systems, Inc. is one of the nation's leading financiers, designers, developers and installers of commercial and utility solar power systems. Borrego Solar's photovoltaic systems are efficient, reliable and cost-effective. With more than three decades of experience and more than 1,000 solar power installations completed—totaling nearly 100 MW—Borrego Solar offers a complete line of solar systems design and installation services throughout the country. For more information, visit www.borregosolar.com.
About the San Diego County Regional Airport Authority
The San Diego County Regional Airport Authority was created on January 1, 2003, as an independent agency to manage the day-to-day operations of San Diego International Airport and address the region's long-term air transportation needs. For more information, visit www.san.org.
Featured Product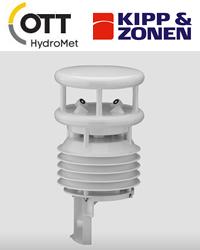 Colocation is a growing trend within the energy industry. A recent study from the US National Renewable Energy Laboratory suggested that installing floating solar arrays on US hydroelectric plant reservoirs could become an important new source of electricity. Recent studies suggest that installing floating solar arrays on US hydroelectric plant reservoirs could become an important new source of electricity. Learn about the advantages of both generation systems, tools to assure smooth operations, case studies, and challenges remaining in this emerging field. Download our whitepaper now!