Meteodyn develops CFD software for wind resource assessment and wind forecast. CFD methods are the most advanced and reliable ones to obtain funding and manage wind farm projects.
AL-PRO GmbH & Co.KG is already distributing Meteodyn wind energy software in Germany, Austria and Switzerland. Now, AL-PRO Wind Energy Consulting Inc., based in North America will ensure the sales and training sessions in Canada and USA. AL-PRO is a consulting firm specialized in wind energy modeling and assessment. Expert in complex, nonlinear, three-dimensional flow models and meso scale models to determine the regional wind regime, AL-PRO will represent Meteodyn on booth 5232.

http://www.al-pro.de/hp/en/start.php
A solution for each company …
meteodyn WT - the full CFD software to design wind farm in every kind of terrains, even the most complex: wind resource assessment, site suitability analysis and energy optimization.
meteodyn WT RG - the CFD wind resource grid generator to provide wind map at WRG format. Then, you can load files in other software commonly used in WRA studies.
For more information about Meteodyn CFD solutions:
http://meteodyn.com
Practical information:
AWEA WINDPOWER 2014
Meteodyn/ALPRO Booth 5232
May 5–8, 2014 in Las Vegas, Nevada
Mandalay Bay Convention Center
About Meteodyn
Created in 2003, Meteodyn is specialized in wind engineering, CFD software and climatology. The company is a major partner of the wind industry: wind resource assessment, wind production forecast, wind atlas generation, wind production assessment, site suitability analysis, wind farm layout design, site optimization…
Meteodyn develops also CFD wind modeling software applied to urban design safety and comfort, building wind safety and energy efficiency, transportation wind safety.
Featured Product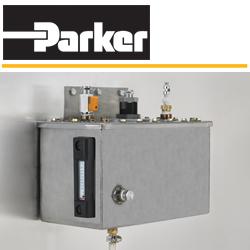 Many 1.5 MW wind turbines use traditional open-loop water/glycol cooling systems. Regular water evaporation in the reservoir elevates the mixture's viscosity, prohibiting cooling of the IGBT and associated critical controls, causing the wind turbine to overheat unless serviced, which in turn means turbine downtime and high maintenance costs. Parker's KleenVent Coolant Evaporation Inhibitor (KV-CEI) is a simple add-on to the legacy cooling system, that eliminates water evaporation in the coolant solution and stops the ingress of airborne contaminants, by enclosing the cooling loop. The KVCEI also removes the need for continuous coolant monitoring during the warm season. Traditional maintenance calls to replenish or rebalance the fluids, take the wind turbine and transformer offline, resulting in significant downtime and revenue loss. Parker's cooling system solution optimizes wind turbine uptime and revenue, reduces maintenance costs and increases overall efficiencies.