First National Solar Expands Equal Earth's Solar and LED capabilities while Accelerating Company's Growth
San Diego, California April 10, 2014

Equal Earth, Inc. a San Diego based clean energy solutions provider today announced that it has acquired First National Solar, a solar and LED lighting project originator operating in Hawaii, California, Colorado, Guam and Fiji. Fist National Solar has strategically targeted geographic markets with positive business environments and high levels of customer demand. With deep access to solar lease financing, solar loan financing, solar buyback program financing and LED loan financing, this acquisition is expected to bring strong revenue potential to Equal Earth.
"First National Solar's business model is very scalable and has a low cost of new market deployment that we believe will allow for significant revenue expansion," said Equal Earth Chairman, President and CEO Andrew Duggan. "This acquisition allows Equal Earth to accelerate our growth momentum considerably in both the solar and LED markets," added Duggan.
First National Solar CEO, Stuart Graham stated "First National Solar is thrilled to become a part of such an efficient and quality organization as Equal Earth. We look forward to combing forces and continuing our success together."
Equal Earth provides homeowners and business owners with easier and more cost effective energy solutions. Customers are able to have a clean energy system installed with no out-of-pocket costs to them. Instead of purchasing the system upfront, customers simply make monthly payments that are significantly less than what they are paying right now.
Featured Product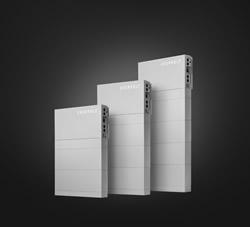 Panasonic's Total Home Energy System is built to deliver. The same battery technology we use to power the world's most advanced electric cars is now available to power your home. But it doesn't stop there. The all-in-one renewable energy system pairs Panasonic solar panels with Evervolt™ batteries to offer your customers a complete solar + storage solution, manufactured and warrantied by a company you know you can trust. In stock now.