Domestic Renewable Heat Incentive tweak could help thousands out of fuel poverty
Thousands of housing association tenants across Scotland will now benefit from affordable, green heat after the success of a Scots push to combat fuel poverty.

A group of organisations, co-ordinated by Scottish Renewables, asked the Department of Energy and Climate Change to allow social landlords to claim under the domestic Renewable Heat Incentive, or RHI, last year.
The push – backed by WWF, Energy Action Scotland and the Scottish Federation of Housing Associations, among others – was successful, and the scheme was introduced last week (April 9).
Stephanie Clark, Policy Manager at Scottish Renewables, said: "The domestic Renewable Heat Incentive will change how we keep warm forever, and its introduction should be a cause for celebration for everyone who cares about our environment and the eradication of fuel poverty.
"A quarter of all homes in Scotland are classed as social housing, so Scotland's success in persuading the UK Government to include social landlords in the scheme means thousands of tenants on low incomes can now benefit from the affordable heat provided by renewables.
"Scotland has ambitious aspirations for renewable heat, and the domestic RHI gives us a welcome boost towards achieving them."
Signing the June 2013 letter to Ed Davey, UK Secretary of State for Energy and Climate Change, were the Scottish Federation of Housing Associations, Existing Homes Alliance Scotland, WWF Scotland, the Association of Local Authority Chief Housing Officers, Friends of the Earth Scotland, The Chartered Institute of Housing, Energy Action Scotland, Consumer Futures and The Poverty Alliance.
Norman Kerr, Director of national fuel poverty charity Energy Action Scotland said: "The launch of the domestic Renewable Heat Incentive provides an opportunity for a range of householders to have heating that will make their homes warmer and drier, and so will help to reduce levels of fuel poverty.
"The domestic Renewable Heat Incentive will be particularly important in rural off-gas communities because people living in those areas have often not had access to the cheaper fuels. This scheme can help to change their situation for the better."
The Renewable Heat Incentive, which opened to industry, businesses and public sector organisations in November 2011, now allows homeowners with a biomass, heat pump or solar thermal system to claim money back from the government for the heat they generate, as those with solar pv panels already do under the Feed-in Tariff scheme.
Heat makes up around half of the energy we use, and the Scottish Government has set a target that 11% of that heat should be generated from renewable sources by 2020.
Scottish Renewables' Heat and Bioenergy Conference in Perth on April 28 will address the issues around renewable heat and the opportunities for installers and local supply chain as demand for the sector's expertise and products increases.
For more information on the conference, see www.scottishrenewables.com/events/sr-heat-bioenergy-conference-2014/.
Featured Product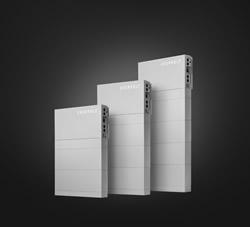 Offer homeowners best-in-class solar and energy storage in one money-saving bundle. Panasonic's new EverVolt™ Series modules come in 350W, 360W, 370W & 380W models and work seamlessly with their EverVolt battery storage - all warrantied by one of America's most trusted brands.