Developers of shovel-ready or operating solar utility projects align with PSI
Dallas, TX – April 22, 2014 -- Principal Solar, Inc. ("PSI"; OTC Pink: PSWW), a publicly traded solar energy holding company executing a unique roll-up strategy to create The World's First Distributed Solar Utility™, announces that it has the resources and intent to purchase and finance multiple solar projects. As the key piece in its strategy to build a large-scale, geographically distributed solar utility, Principal Solar is aggressively looking to buy operating projects and finance shovel ready projects.

"A growing number of brokers and investors are moving into the solar space, a trend which is validating our strategy," says Dan Bedell, executive vice president of Corporate and Strategic Development, PSI. "We have a unique value proposition: we are a long-term, owner/operator partner – a perfect complement to developers – not merely a short-term investor. We can deliver the full capital stack, not simply the debt or equity component of the financing structure. Our deep power industry experience and intent to partner with our developers on future projects means we offer more strategic value, financial upside and easier transactions."
Michael Martin, executive vice president, Business Development, PSI adds, "We want the solar community to know that we can be its one-stop shop and a repeat business partner if they've got shovel-ready or operating projects. Typically, the builder from whom we purchase projects will have the opportunity to also own a piece of Principal Solar. We're building something different—a publicly traded, pure-play solar utility. I would encourage owners of large scale commercial distributed generation projects and utility projects, and developers of shovel-ready utility projects, to contact our business development team: dan.bedell@principalsolar.com and michael.martin@principalsolar.com."
About Principal Solar
Principal Solar, Inc (PSI; OTC Pink: PSWW), is a publicly traded solar energy holding company executing a unique roll-up strategy to create The World's First Distributed Solar Utility TM. PSI concentrates its resources on the acquisition, finance, development and management of solar power companies. The Principal Solar Institute, an educational organization created by Principal Solar, Inc., is dedicated to spreading solar knowledge to the critical stakeholders in the ongoing energy debate. Visit www.PrincipalSolar.com.
Featured Product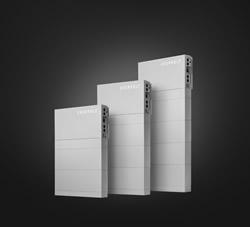 Panasonic's Total Home Energy System is built to deliver. The same battery technology we use to power the world's most advanced electric cars is now available to power your home. But it doesn't stop there. The all-in-one renewable energy system pairs Panasonic solar panels with Evervolt™ batteries to offer your customers a complete solar + storage solution, manufactured and warrantied by a company you know you can trust. In stock now.