Major international mining firm Anglo-American PLC have been announced as an event speaker at PV Project Development Africa 2014 (9-10th September, Johannesburg).
Anglo-American will be speaking at the event about the opportunities for solar PV to have a growing impact in supplying green, secure and cost effective electricity to heavy industry in Africa. They will also be joined at the event by national utility Eskom and key financiers Nedbank Capital and Investec.

In a recent industry survey 51.4% of the PV industry in South Africa viewed industrial and commercial deployment as the best growth prospect in the next 5-10 years. Mining companies in South Africa currently enjoy cheap Eskom electricity – however many are seeking to procure solar power to secure their supply and improve their environmental image.
Anglo-American holds substantial coal and platinum mining assets in South Africa which are incredibly energy intensive. In order to aid its energy supply Anglo-American recently awarded a 240 kWp contract to SolarPower Africa to build a grid-connected, ground-mounted photovoltaic (PV) system to provide electricity to its central administration offices at the Kriel colliery, in Mpumalanga.
PV Project Development Africa 2014 (9-10 September, Johannesburg) will be addressing in detail the commercial evolution and sustainability of the South African PV market.
Anglo-American can be seen alongside other event speakers at: http://bit.ly/angeloamerican
If you would like any more information on the guide email: marco@pv-insider.com
About PV Insider
PV Insider are thought leaders in the PV Industry producing events and reports for global PV markets. They host annual events in: North America, South America, Africa and the Middle East. They have a subscriber database of over 30'000 to their newsletters and industry updates. To find out more visit www.pv-insider.com
Featured Product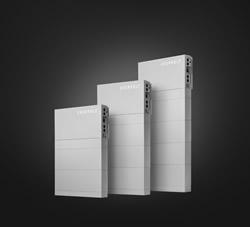 Offer homeowners best-in-class solar and energy storage in one money-saving bundle. Panasonic's new EverVolt™ Series modules come in 350W, 360W, 370W & 380W models and work seamlessly with their EverVolt battery storage - all warrantied by one of America's most trusted brands.