Solar-powered lighting market is expanding rapidly, report finds
BOULDER, Colo.--In recent years several new markets have opened up for solar photovoltaic (PV) consumer products, particularly for lighting, mobile phone charging, and power for small direct current (DC) appliances. Known as pico solar, solar home systems, or solar PV generators, these products are gaining traction in many segments, including outdoor recreation, emergency equipment, and lighting for off-grid homes and communities. Click to tweet: According to a new report from Navigant Research, worldwide unit sales of pico solar and solar home systems will grow from 8.2 million annually in 2014 to 64.3 million in 2024.

"Solar PV consumer products are rapidly moving from specialized niches for enthusiasts and early adopters into the mainstream," says Dexter Gauntlett, senior research analyst with Navigant Research. "The market for off-grid solar lighting, in particular, has reached a point where there is considerable opportunity around the world and multiple entry points for manufacturers, distributors, service providers, and others."
Although the majority of solar consumer product activity, for now, is in the developing world, similar products are emerging in the developed world, in the form of solar PV generators and kits. Today consumers have access to a growing number of portable solar products that can charge a wide variety of alternating current (AC) and DC devices simultaneously, according to the report. The industry for these products is relatively immature, though a number of companies are positioned for growth as their products reach the shelves of major retail outlets in the coming year.
The report, "Solar Photovoltaic Consumer Products", analyzes the emerging global market for solar PV consumer products. It focuses on pico solar products and solar home systems (SHSs), but also analyzes growth opportunities and key players for solar PV generators and kits. The report examines the distinct market issues for each product type in both developed and developing countries, including drivers and barriers, business models, and pricing trends. Global market forecasts for unit sales, capacity, and revenue for pico solar, SHSs, and solar PV generators and kits, segmented by region, extend through 2024. The report also examines the major technologies related to solar PV consumer products and profiles the key players in this emerging industry. An Executive Summary of the report is available for free download on the Navigant Research website.
About Navigant Research
Navigant Research, the dedicated research arm of Navigant, provides market research and benchmarking services for rapidly changing and often highly regulated industries. In the energy sector, Navigant Research focuses on in-depth analysis and reporting about global clean technology markets. The team's research methodology combines supply-side industry analysis, end-user primary research and demand assessment, and deep examination of technology trends to provide a comprehensive view of the Smart Energy, Smart Utilities, Smart Transportation, and Smart Buildings sectors. Additional information about Navigant Research can be found at www.navigantresearch.com.
About Navigant
Navigant is a specialized, global expert services firm dedicated to assisting clients in creating and protecting value in the face of critical business risks and opportunities. Through senior-level engagement with clients, Navigant professionals combine technical expertise in Disputes and Investigations, Economics, Financial Advisory and Management Consulting, with business pragmatism in the highly regulated Construction, Energy, Financial Services and Healthcare industries to support clients in addressing their most critical business needs. More information about Navigant can be found at www.navigant.com.
Featured Product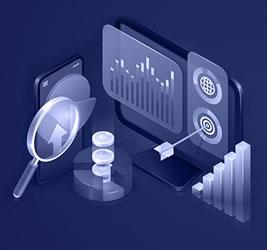 At Precedence Research we combine industry-leading insights with ground-breaking research techniques to help our clients successfully address their unique business challenges and achieve mission-critical goals. Our suite of services is designed to give tailwinds to businesses.