Valentin Software's PV*SOL Product Now Includes Tigo Energy's Technology
LOS GATOS, Calif.--Tigo Energy, the smart module market leader, and Valentin Software, today announced that the newest release of PV*SOL premium includes new capabilities to model Tigo's SMART Module platform. System designers, installers, and financiers utilizing SMART Modules will be now able to accurately model and predict the energy harvest benefit that SMART Modules provide for any site or condition.

"Having a tool that demonstrates the energy gains of Tigo's SMART Module platform in such an easy-to-use and flexible product is a major step forward for the market," said Christian Carraro, VP of EMEA for Tigo Energy. "This allows installers and developers to model the ROI of solar systems with SMART Modules and communicate these benefits to the system owners using third-party calculations."
The new product release was a collaboration between Valentin Software and Tigo Energy to accurately model how SMART Modules work in the field under a variety of conditions. This new solution takes into account the benefits of mismatch correction and the efficiencies of Tigo to accurately predict the output of a system given any number of design and condition variables.
"We have seen growing demand from customers to be able to model the capabilities of smart modules," said Steffen Lindemann, Managing Director of Valentin Software. "We're thrilled to introduce a capability that covers the majority of the smart module market and allows a number of our customers to more easily model and deploy these solutions."
Tigo's SMART Module platform is available today in PV*SOL's new design software. Tigo's module partners today include such manufacturers as Trina Solar, Upsolar, Sunerg, Axitec, Lightway, Luxor, and Jinko Solar among others.
Please visit http://www.valentin-software.com to learn more about PV*SOL.
To learn more about Tigo Energy and our partners please visit http://www.tigoenergy.com.
About Tigo Energy
Tigo Energy is the market leader in smart module optimization solutions for the solar industry. The Silicon Valley Company utilizes a patented technology to increase energy production, simplify design and installation, improve fire safety, and ensure the highest uptime and reliability with cloud-based monitoring. Tigo Energy's highly integrated solution is the first and most successful smart module solution in the industry.
About Valentin Software
Valentin Software can look back on over 25 years of successful company history. Thanks to its brands PV*SOL, T*SOL, and GeoT*SOL for the dynamic simulation, design, yield calculation, and financial prognosis of photovoltaic, solar thermal and heat pump systems, Valentin Software has become the worldwide leading provider in innovative planning software for sustainable energy supply.
Among its customers count engineers, system designers, architects, installers, and tradesmen as well as manufacturers active in the fields of heating technology, electrical engineering, and building services.
Featured Product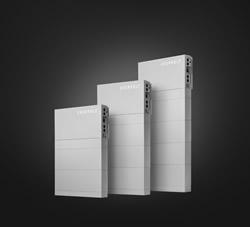 Offer homeowners best-in-class solar and energy storage in one money-saving bundle. Panasonic's new EverVolt™ Series modules come in 350W, 360W, 370W & 380W models and work seamlessly with their EverVolt battery storage - all warrantied by one of America's most trusted brands.