Washington, D.C.—The U.S. Environmental Protection Agency today released its first-ever proposed rule limiting carbon dioxide pollution from existing power plants. Wind energy is already helping nearly every state make progress, and can help states make more significant reductions in accordance with the proposed rule, while saving money. The following is a statement from AWEA CEO Tom Kiernan:

"As one of the biggest, fastest, and cheapest ways to reduce carbon pollution, wind energy can play a central role in state plans to achieve the reduction targets appropriately set by the EPA."
"Reducing carbon pollution through the deployment of wind energy can be done in a manner that keeps electricity affordable and reliable, creates jobs, and supports local economic development. This can be seen in the recent 43 percent reduction in the cost of wind energy over four years, the tens of thousands of jobs supported by the wind industry throughout the country, and the 560 factories across 43 states now churning out made-in-the-USA parts for wind turbines."
"The good news is that meeting this new rule is very doable. Wind energy is already affordably and reliably reducing power sector emissions by more than five percent nationally – reducing carbon dioxide emissions by more than 10 percent in 11 states so far, and making some reductions in nearly every state. And, wind energy is poised to play an even more significant role, while providing a much-needed economic boost in many communities and protecting electric ratepayers through long-term price guarantees."
"The wind energy industry strongly supports moving forward with the process to develop this first-ever rule from the EPA to limit carbon pollution from existing power plants. We will be reviewing the proposed rule closely and comment on the specifics at the appropriate time. For now, we are pleased it has been issued and that EPA has undertaken such a thorough outreach process in developing it. We look forward to continuing to work with states, utilities and other stakeholders as the EPA rulemaking process moves forward and the drafting of state implementation plans begins."
AWEA recently released a white paper, "The Clean Air Benefits of Wind Energy" (May, 2014), with state-by-state data showing how effective wind energy is as a method of complying with the new rules. The paper uses the publicly available EPA AVERT modeling tool to quantify for each state the emissions reductions attributable to the current fleet of over 46,000 utility-scale wind turbines in America.
Featured Product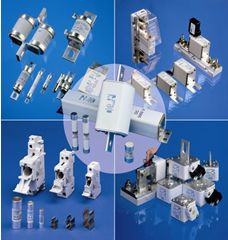 SIBA Fuses: your trusted source for all your circuit protection applications, from solar power to wind power. We are the world leaders in these applications and the most trusted name for your circuit protection needs. We have been working for over 70 years in semiconductor fuses, including ULTRA RAPID®, medium, and high voltage, standard European, miniatures, electronic fuses, and a wide range of DC rated fuses (24 VDC - 5000 VDC) for all types applications. We work with medium and high voltage fuses for protection of transformers, including submersibles, motors, medium and high voltage switchgear, compact substations, cable feeders, and high voltage capacitor circuits. New: Full line of PV UL Listed fuses and fuse holders. Contact us today for more information on our products and services.