New mounting systems and clamps
Cologne, Germany, June, 17, 2014 – Mounting systems manufacturer Renusol presented several new product innovations at the Intersolar trade fair. In addition to the new rail-free FS10 mounting system for east-west configurations on flat roofs, the German company also introduced its solution for installing solar modules on corrugated sheet metal roofs and new clamps that make PV module fixing simpler and more secure.

Press photos are available from: www.renusol.co.uk/press/
"This year's product highlight was our new FS10 east-west system. It works entirely without mounting rails and, thanks to its modular nature, can be used on a wide variety of different roof coverings. Installation is easy, all you need is a 13 mm combination wrench," explains Stefan Liedtke, managing director of Renusol GmbH which is headquartered in Cologne, Germany, and represented across Europe and the USA. "Simplicity is also a key aspect that we focus on with our module clamps. There are hundreds of different clamps on the market, meaning that every distributor needs to keep numerous clamp types in stock, and installers need to check which clamps they can use with which systems. We have just two clamps that fit all our mounting solutions as well as those of many other manufacturers: an exterior clamp and now an interior clamp, too."
The new interior clamp is set into the mounting rail, preventing slippage during installation. The use of C-type screw clamps ensures that modules are reliably secured into place. The height of these clamps can be adjusted to suit all commercially available PV modules, and they are also compatible with most standard mounting rails. Furthermore, the clamps are pre-assembled, which cuts down order times by eliminating the need to compile many different mounting system components.
As a new product extension the MetaSole for corrugated sheet metal roofs was also showcased at the trade fair. Here, a convex aluminium adapter is inserted between the corrugated sheet metal and the MetaSole clamp. This system can be used to install PV modules on roofs with inclinations between 3 and 70 degrees. It requires no mounting rails, is extremely lightweight at 1.3 kg per kWp, and can be assembled in under ten minutes per kWp. All the parts needed for a 5 kWp system fit in a shoebox, which saves costs both for logistics and transportation.
The new FS10 mounting system for photovoltaic installations with east-west configurations is also rail-free. This means that water can drain away freely, even during heavy rain, preventing it from overloading the roof or causing the mounting system to move out of place. The lack of rails also means that the system can compensate for any unevenness in the roof without difficulty and be fitted around obstacles more easily. The system comprises just four main components, which can be combined in a variety of configurations to meet the requirements of a given roof surface. Thanks to the ten-degree angle of inclination, the aerodynamic east/west mounting system is also suitable for flat roofs with low load-bearing capacities.
More information about FS10: www.bestforeastwest.com
About Renusol
Renusol GmbH has specialised in sophisticated solutions for the installation of photovoltaic systems for over 15 years. The company develops, manufactures and sells modular systems for installing solar arrays in ground-mounted systems and on roofs of all types. Its systems and services are available in all key European markets and in the USA. Renusol's headquarters are located in Cologne, Germany.
www.renusol.co.uk
Featured Product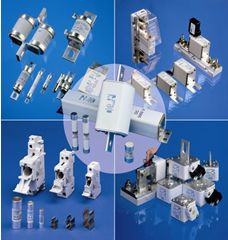 SIBA Fuses: your trusted source for all your circuit protection applications, from solar power to wind power. We are the world leaders in these applications and the most trusted name for your circuit protection needs. We have been working for over 70 years in semiconductor fuses, including ULTRA RAPID®, medium, and high voltage, standard European, miniatures, electronic fuses, and a wide range of DC rated fuses (24 VDC - 5000 VDC) for all types applications. We work with medium and high voltage fuses for protection of transformers, including submersibles, motors, medium and high voltage switchgear, compact substations, cable feeders, and high voltage capacitor circuits. New: Full line of PV UL Listed fuses and fuse holders. Contact us today for more information on our products and services.