Mainstream Renewable Power today announced their Co-Founder would be sharing insight on aligning offshore wind investment, procurement and construction procedures from a financial stand point in an effort to enhance the industry's knowledge on the subject.
With Utilities, IPPs and Developers citing updated financial models as one of their top three challenges, Co-Founder and Corporate Finance Director, Fintan Whelan with over 15 years of financial experience in the energy sector has stepped up to share expertise on the area.

Using case studies to demonstrate how to align the financial, procurement and construction teams whilst discussing the importance of dealing with investor and lender requirements Mr Whelan will draw on Mainstream Renewable Power's vast experience in developing offshore wind farms at The 6th Offshore Wind Series: Procurement & Construction Summit later this year.
When commenting on his involvement in the summit, Mr Whelan stated, "Ensuring a full understanding of investor requirements across offshore departments is a vital part of the process and one that will ultimately create an environment financiers feel confident investing in. I am delighted to be speaking at the summit and am looking forward to what looks to be an exciting and informative discussion of the key focus areas for the industry." .
Mr Whelan will be joined at The 6th Offshore Wind Series: Procurement & Construction Summit (4-5 November, Hamburg, Germany) by speakers from the likes of DONG Energy, E.ON, Scottish Power Renewables and GeoSea.
For more information on the summit please visit: http://goo.gl/y5oX9G
For more information on Mainstream Renewable Power please visit: http://mainstreamrp.com/
Featured Product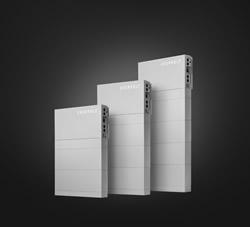 Offer homeowners best-in-class solar and energy storage in one money-saving bundle. Panasonic's new EverVolt™ Series modules come in 350W, 360W, 370W & 380W models and work seamlessly with their EverVolt battery storage - all warrantied by one of America's most trusted brands.