Approaching 3 years online, www.RoboticsTomorrow.com has expanded its coverage to include Advanced Manufacturing and Factory Automation. It has also revamped its website design for easier navigation and better compatibility with mobile devices.
San Diego, California, June 24th, 2014 – RoboticsTomorrow, a leading resource for robotics and industrial automation, today announced the launch of a newly designed website and expanded coverage into Advanced Manufacturing and Factory Automation including rapid prototyping, additive manufacturing and 3D printing. With the revamp, RoboticsTomorrow continues to position itself as a leading resource for the industry for those who work in the robotics field or just share an interest for everything robotic.

In addition to the increased coverage, RoboticsTomorrow has been redesigned for better compatibility with the variety of mobile devices people are now accessing the internet from. Utilizing responsive web design; the look and feel of the site changes depending on the size of the screen, platform and orientation. Larger fonts and navigation menus allow all readers to find what they want and read it without eyestrain. The new design will bring the RoboticsTomorrow website on par with how a modern user expects a website to look and function.
RoboticsTomorrow.com is a venture of LJB Management Inc. The company out of San Diego, CA is a pioneer in the online Industry eMagazine concept. 2 other popular publications, HomeToys.com (1996) & AltEnergyMag.com (2002), draw in thousands of monthly readers from across the globe. Bob Hetherington, editor and founder of LJB Management, had this to say about the redesign of RoboticsTomorrow.com. "The internet and the way people view content has changed greatly in just the last few years. I think our redesign brings us up to speed and beyond with what our readers expect. I also believe the added categories and navigation improvement will help keep RoboticsTomorrow.com a top resource for the Robotics, Advanced Manufacturing and Factory Automation industries for years to come."
About RoboticsTomorrow.com
RoboticsTomorrow.com is a technical resource featuring Products, Companies, News, Articles and Events for the Robotics, Advanced Manufacturing and Factory Automation industries. With an emphasis on the state of the art and on the horizon technologies that have strong prospects of commercialization, our philosophy is to create an outlet where the industry can share information and report on itself.
Featured Product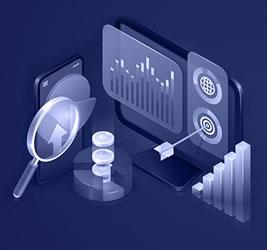 At Precedence Research we combine industry-leading insights with ground-breaking research techniques to help our clients successfully address their unique business challenges and achieve mission-critical goals. Our suite of services is designed to give tailwinds to businesses.