A new case study details a successful year-long trial of 80 fuel cell scooters in Taiwan.
A successful year-long trial of 80 fuel cell-powered scooters in Taiwan achieved not only rider acceptance and approval, but an impressive 335 miles per kilogram of hydrogen - three times greater than a modern gasoline powered scooter.

In densely populated urban areas around much of the world, many citizens rely on two-wheeled vehicles such as scooters and mopeds as their main form of transportation. Despite being smaller, these vehicles emit more pollution than cars and trucks. With new emission standards putting pressure on conventional technologies, sales of electric scooters and mopeds are on the rise. With coal the main source of electricity in countries like China and Indonesia, battery electric scooters pollute more than their green image suggests. Taiwan is also considering fuel cell scooters using hydrogen to power two-wheeled vehicles.
Taiwan supported a year-long trial where 80 fuel cell scooters from Asia Pacific Fuel Cell Technologies were offered free to the public to ride around a 70 km loop in the beach resort area of Kenting. The scooters were monitored for a variety of data and surveys were given to riders.
Over the course of the year, the 80 scooters were ridden more than 10,900 times, or about 135 days per scooter. The vehicles accumulated more than 245,000 kilometers (152,000 miles), while using only 453 kilograms of hydrogen (a kilogram of hydrogen carries roughly the same energy as a gallon of gasoline.) On average each scooter traveled 3,068 km (1,900 miles) per scooter.
A new case study from Breakthrough Technologies Institute provides a detailed look at the trial and results. To read the full case study, please go to
http://www.fuelcells.org/pdfs/TaiwanScooterCaseStudy.pdf.
Featured Product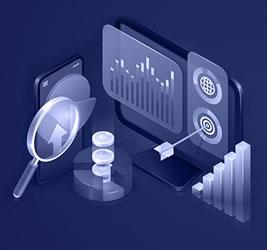 At Precedence Research we combine industry-leading insights with ground-breaking research techniques to help our clients successfully address their unique business challenges and achieve mission-critical goals. Our suite of services is designed to give tailwinds to businesses.