CSP Today's complimentary webinar will identify the key markets in the Middle East for Indian companies to expand their business in.
CSP Today's webinar, 'Exporting Indian expertise abroad', will qualify the interest of Indian solar companies in expanding their business abroad and identify where opportunities in the Middle East for them lie. The 60 minute webinar is taking place on Tuesday 1st July at 3pm India time/1.30pm United Arab Emirates time/11.30am Central European time.

During the webinar, listeners will have the opportunity to answer poll questions and the results will be announced live. Key questions such as 'what will be the biggest challenges for Indian solar companies trying to expand abroad?' will be answered and the webinar speakers will give their opinions on the live results.
In a recent interview with CSP Today, Yago Mancebo, Investment Manager at Masdar, outlined the importance of finding the right partnership for large scale solar projects in the Middle East. Mancebo maintains that international companies interested in partnering with Masdar should have experience in bidding on large scale projects. In the webinar, Mancebo will give further details on the requirements that international companies should fulfil when entering the Middle East's solar markets.
Mancebo will be joined by Abdul Hanif Khan, Head of CSP Solar Initiatives at Larsen and Toubro, one of India's largest construction organisations. They recently bid on the Shagaya project in Kuwait with their sister company L&T Kuwait Construction, a joint venture of L&T Ltd of India and Bader Al Mulla & Brothers Company of Kuwait. Khan will be sharing their experiences the with bidding process, as well as entering the market in Saudi Arabia.
Get more information and sign up to the webinar for free through the link below:
https://www3.gotomeeting.com/register/865111134
Or contact Sarah Kingham at sarah@csptoday.com
Featured Product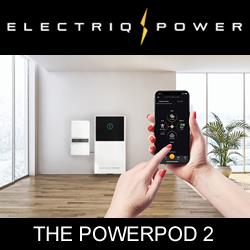 The Electriq PowerPod 2 is a fully-integrated home energy storage, management, and monitoring system powered by LFP batteries. The high-performance, cobalt-free product includes a hybrid solar/battery inverter controlled by intelligent software. The PowerPod 2 provides backup power and can self-consume or export excess power back to the grid.