ClimateMaster, in conjunction with Oak Ridge National Laboratory (ORNL), announces its receipt of the Federal Laboratory Consortium's (FLC) 2014 Award for Excellence in Technology Transfer for its Trilogy™ 40 geothermal heat pump system.
ClimateMaster, in conjunction with Oak Ridge National Laboratory (ORNL), has received the Federal Laboratory Consortium's (FLC) 2014 Award for Excellence in Technology Transfer for its Trilogy™ 40 geothermal heat pump system. The award recognizes lab employees and private collaborators that accomplish outstanding work in successfully transferring technology developed in federal laboratories into commercialized products.

"We are honored to have received such a prestigious award from the FLC, which further underscores the groundbreaking success of our Trilogy series of geothermal heat pump systems, providing the industry's leading efficiencies that now achieve upwards of 45 EER in accordance with AHRI standards," said Raj Hiremath, ClimateMaster director of marketing. "As a company we are also proud to provide an example of the successes that can be achieved by partnering with federal and academic entities to develop commercially viable solutions that are scalable and effectively applied in real-world situations."
ClimateMaster and ORNL were among an elite group of 17 recipient teams recognized across the more than 250 federal laboratories and facilities represented by the FLC. A congressionally-chartered organization, the FLC annually evaluates work across these entities to acknowledge their top achievements in technology commercialization.
The Trilogy 40 geothermal heat pump system, released commercially in 2012, paved the way for the Trilogy 45™ Q-Mode™ variable-speed geothermal heat pump system. Trilogy 45™ provides the industry's highest efficiencies of 45 EER and saves even more energy via on-demand hot water generation capabilities. The system also offers easy programming, monitoring and control for homeowners and dealers over the internet from any WiFi-enabled device.
"Providing the lowest operating cost presently on the market, the Trilogy 45 Q-Mode significantly outperforms the closest competitive variable-speed unit available," said Hiremath. "With this latest innovation, ClimateMaster has maintained its position as the industry's leader, setting a new record by delivering the highest efficiencies recorded by AHRI at more than 45 EER in ground loop applications. Offering the lowest operating costs of any heating, cooling and hot water generation system on the market today, the Trilogy 45 Q-Mode also significantly improves comfort through superior temperature and humidity control."
In addition to the highest efficiency ratings, the Trilogy 45 Q-Mode's patent-pending Q-Mode technology reduces hot water operating costs by providing full-time, year-round domestic hot water heating at over 500-percent (5.0 COP) efficiency.
The Trilogy 45 Q-Mode is ENERGY STAR Tier 3-qualified, and exceeds requirements for the currently uncapped 30-percent federal tax credit for geothermal heat pump systems. Available in vertical-upflow, vertical-downflow and horizontal configurations, the system is also offered in 0930 kBtuh (9k to 30k Btuh, or .75 tons to 2 tons) and 1860 kBtuh (18k to 60k Btuh, or 1.5 tons to 5 tons) capacities. The Trilogy 45 Q-Mode is exclusively available through ClimateMaster GeoElite Dealers.
About Federal Laboratory Consortium (FLC)
The Federal Laboratory Consortium for Technology Transfer (FLC) is the nationwide network of federal laboratories that provides the forum to develop strategies and opportunities for linking laboratory mission technologies and expertise with the marketplace. Organized in 1974 and formally chartered by the Federal Technology Transfer Act of 1986 to promote and strengthen technology transfer nationwide, the FLC recognizes approximately 300 federal laboratories and centers and their parent departments and agencies as current members.
With a goal of creating environments that add value to and support technology transfer efforts, the FLC develops and tests transfer methods, addresses barriers to the process, provides training, highlights grass-roots transfer efforts, and emphasizes national initiatives where technology transfer has a role. For the public and private sectors, the FLC brings laboratories together with potential users of government-developed technologies. This is in part accomplished by the FLC's Technology Locator network and regional and national meetings.
About ClimateMaster
ClimateMaster, Inc. is the leading manufacturer of geothermal and water-source heat pumps, which are considered to be the most energy efficient and environmentally friendly type of heating and cooling systems available on the market today. Headquartered in Oklahoma City, Ok, ClimateMaster, Inc. is a wholly owned subsidiary of LSB Industries, Inc. whose common stock is traded over the New York Stock Exchange under the symbol LXU.
For more information, visit www.climatemaster.com.
-# # #-
Featured Product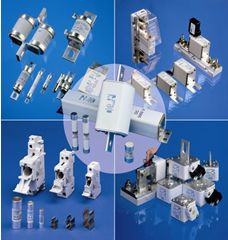 SIBA Fuses: your trusted source for all your circuit protection applications, from solar power to wind power. We are the world leaders in these applications and the most trusted name for your circuit protection needs. We have been working for over 70 years in semiconductor fuses, including ULTRA RAPID®, medium, and high voltage, standard European, miniatures, electronic fuses, and a wide range of DC rated fuses (24 VDC - 5000 VDC) for all types applications. We work with medium and high voltage fuses for protection of transformers, including submersibles, motors, medium and high voltage switchgear, compact substations, cable feeders, and high voltage capacitor circuits. New: Full line of PV UL Listed fuses and fuse holders. Contact us today for more information on our products and services.