MagLev Energy Partners with UCF to Develop a Fuel-Saving APU
Orlando, FL - A Florida-based company, in partnership with UCF researchers, has developed an innovative technology that will reduce fossil fuel usage in commercial trucks, potentially saving fleet owners more than $2 million a year while reducing carbon emissions into the atmosphere.

Professor Thomas Wu and his research team from the College of Engineering & Computer Science and researchers from MagLev Energy Inc. (MEI) invented the motor/generator technology and accompanying electronics that power an all-electric Auxiliary Power Unit (APU).
The unique design enables the device, appropriately called Silent Night™; to operate without generating harmful emissions like fossil fuel powered APUs.
MEI partnered with truck manufacturer Peterbilt for early-stage testing on a fleet vehicle owned by Walmart. Peterbilt found the device performed far better than existing APUs, said Jon Harms, Maglev president and CEO.
No-idle regulations in many jurisdictions throughout the country require commercial drivers to shut off their engines for meals, deliveries and mandatory rest stops. MEI's electric APU powers air conditioning, lights, television, computers, and other "hotel" amenities overnight and other times when the truck engine is off.
Current models are estimated to save a trucker between $45 and $48 per day, and up to $15,000 annually. With nearly zero maintenance and no need for fossil fuel, a 6,000-truck fleet using the Silent Night™ could save more than $2 million per year.
"This unique technology runs cool, is quiet and yields extraordinary horsepower per pound," said UCF's Wu.
The device is still in the prototype stage and MEI officials expect to sell the product in limited quantities by the end of the year and to begin full production by mid-2015. Pricing is expected to be competitive with conventional APUs.
MEI and the Florida High Tech Corridor Council Matching Grants Program funded the work. Silent Night™ uses highly efficient lithium ion batteries together with a proprietary high-efficiency motor design to cycle through an industry-leading 10 hours of air conditioning (at 10,000 BTU's) or heat, said Jon Harms. In addition, the APU can also power up to 2,500 watts of power simultaneously – enough for lights and a small television or computer and other amenities. "We wanted to give the user a full night of power," said Harms.
The system recharges when the truck is operating.
The industry has previously relied on diesel or other fossil fuel powered units. In the face of increasing costs and ever-stricter fossil fuel emission regulations, those units pose problems including high fuel and maintenance costs.
Harms said the Silent Night™ APU is able to operate at about 60 percent of the cost of fossil fueled APUs. The Silent Night™ prototypes are bolt-on replacements to existing diesel APUs.
MagLev and UCF are further developing the technology for other clean-energy applications.
For more information on MagLev: maglev-energy.com
Featured Product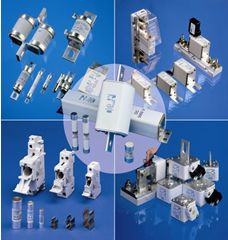 SIBA Fuses: your trusted source for all your circuit protection applications, from solar power to wind power. We are the world leaders in these applications and the most trusted name for your circuit protection needs. We have been working for over 70 years in semiconductor fuses, including ULTRA RAPID®, medium, and high voltage, standard European, miniatures, electronic fuses, and a wide range of DC rated fuses (24 VDC - 5000 VDC) for all types applications. We work with medium and high voltage fuses for protection of transformers, including submersibles, motors, medium and high voltage switchgear, compact substations, cable feeders, and high voltage capacitor circuits. New: Full line of PV UL Listed fuses and fuse holders. Contact us today for more information on our products and services.