Most up-to-date Research on "BIPV Markets Analysis and Forecasts 2014-2021" to its huge collection of research reports.
Latest report on the BIPV markets NanoMarkets(http://www.researchmoz.us/bipv-markets-analysis-and-forecasts-2014-2021-report.html) is updating is quantitative and qualitative assessments and outlooks for the building integrated photovoltaic market. We have been covering the BIPV market since 2007. In this latest report we examine the latest important technological and market developments as well as the various region specific factors shaping the market. While the last few years have been far from robust for the solar market there are reasons for companies and investors to view BIPV with some optimism.

The report addresses BIPV glass, roofing and siding and assesses the prospects for the competing underlying technologies including thin-film, OPV, DSC and c-Si. We include forecasts broken out by product, application, technology and region expressed in MW and units. The report also provides commentaries of the various leading key suppliers and industry influencers.
Featured Product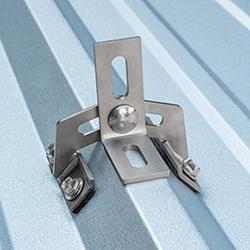 They have been changing the game for 10 years with their original Top Mount line for Asphalt Shingle roofs, and by now supplying one of the widest ranges of solar mounts in North America. From their patented products, to the custom production services they offer, QuickBOLT has been working with solar installers for nearly a decade to make solar installations easier than ever before.