Wireless solar street and parking lot lights use zero energy, qualify for Investment Tax Credit.
TellCo Europe is now selling "off grid" solar powered street, walkway and parking lot lights across the USA. Combining an integrated solar PV panel, a high power LED light and long life gel batteries, the TellCo product line is a completely wireless exterior lighting solution. TellCo designed solar LED lights use ZERO energy and can often be less expensive than traditional lighting which requires hard wire connections. TellCo's solar LED lights are designed with a minimum of five days of reserve capacity, assuring that they will continue to function properly during extended inclement weather.

The system is entirely DC based as to output from the PV panel, battery storage and LED light, which increases operational efficiency and useful life. Since the system is built around solar PV, much of the total cost qualifies for the Federal 30% Investment Tax Credit.
For additional information, see www.tellco-europe.com or contact Rob Aldridge at robert.aldridge@tellco-europe.com or 805-419-9667.
TellCo Europe is a Swiss company established in 2008 to design and produce innovative interior and exterior LED products, including off grid solutions. They are currently selling in 30 countries around the world, with a particular emphasis in Europe, Africa, South America and the Middle East.
Featured Product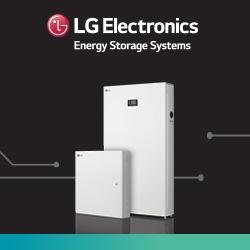 LG Solar is transforming today's solar landscape, offering precision-manufactured and high-efficiency solar panels for homeowners who demand high performance, reliability and consistently strong energy yield from a brand they can trust. LG modules feature outstanding durability, appealing aesthetics and high-efficiency technology, backed by a limited 25-year product, performance and labor (up to $450) warranty. Homeowners who purchase LG Solar modules know they're protected by a diversified global brand.