LSX frameless modules provide shelter from the elements and renewable energy at the same time
August 19, 2014

Boulder, CO
Lumos Solar, a Boulder, Colorado based design-centric solar product company, is proud to announce today that the company's LSX frameless modules were used to create a custom solar canopy for Walmart in Portland, Oregon. The system is a part of Walmart's Renewable Energy Commitment, adding to their ultimate goal of achieving 100% renewable energy.
Used to shade and protect bicycles, the Portland Walmart solar canopy was a collaborative effort of Lumos, Duo-Gard, and Synchro Solar. Duo-Gard, a leading innovator in high-performance custom structures, designed, fabricated and installed the canopy structure. To highlight Walmart's renewable energy efforts, Synchro Solar was brought in to install solar on the structure. To meet the architectural requirements of the project, Duo-Gard and Synchro Solar reached out to Lumos for their LSX Frameless Module system.
Because LSX is a frameless module, the array easily met the aesthetic requirements of Portland's Walmart. In addition, LSX arrays can be easily weatherproofed keeping guests and their bicycles dry when unexpected weather decides to descend on the area.
"Walmart's use of LSX in this structure demonstrates their commitment to providing a positive experience for their guests while achieving their renewable energy goals at the same time. Walmart's commitment to renewable energy is impressive and something we should all strive for," says Lumos CEO/President, Scott Franklin.
Walmart installed their first U.S. on-site solar project in 2005. Since then, they have added over 335 renewable energy projects across their global portfolio. Today, when combined with renewable electricity from the grid, 24.2% of Walmart's electricity needs on a global scale are supplied from renewable sources.
 
About Lumos Solar
Lumos is the art of solar. As a design-centric company and market leader in functional and aesthetic solar products, Lumos solutions are changing people's perception of solar so it is being architecturally integrated as a functional design element. Lumos has the strongest and most attractive solar products in the world. Lumos is dedicated to exceeding expectations at every opportunity. Visit www.lumossolar.com for more information.
Media Contact
J. Stephanie Chen
3550 Frontier Ave., Ste. C-2
Boulder, CO 80301
(303) 407-7997
schen@lumossolar.com
Featured Product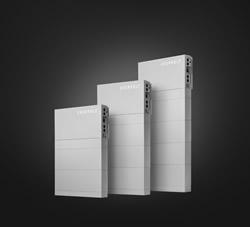 Panasonic's Total Home Energy System is built to deliver. The same battery technology we use to power the world's most advanced electric cars is now available to power your home. But it doesn't stop there. The all-in-one renewable energy system pairs Panasonic solar panels with Evervolt™ batteries to offer your customers a complete solar + storage solution, manufactured and warrantied by a company you know you can trust. In stock now.