The vibration-based system detects wind turbine gearbox faults early, before costly secondary damage occurs.
HINESBURG, Vt. August 21, 2014

Renewable NRG Systems, a designer and manufacturer of decision support tools for the global renewable energy industry, recently attained DNV GL (formerly Germanischer Lloyd) certification for its vibration-based wind turbine condition monitoring system (CMS), TurbinePhD®.
"This certification acknowledges that TurbinePhD is a proven option for wind turbine condition monitoring," said Brogan Morton, product manager at Renewable NRG Systems. "By using a certified CMS such as TurbinePhD, wind farm owners can detect gearbox issues before they cause significant damage—reducing costly maintenance and downtime."
The DNV GL Guideline for the Certification of Condition Monitoring Systems for Wind Turbines establishes a basis for the development and installation of CMS in wind turbines. The guidelines also provide rules for the interpretation of vibration data and the storage of turbine health data, as well as a process to determine when critical values are exceeded, creating an alert.
"Given the increasing interest in condition monitoring, prospective users need a standard that they can follow to make an initial evaluation of systems," noted Dr. Karl Steingröver at DNV GL. "Turbine manufacturers, operators of wind turbines, and insurance companies use our certification as an assurance that the CMS meets a high level of quality."
TurbinePhD provides complete mechanical diagnostic coverage of the turbine drivetrain. Operations and maintenance costs are reduced using an automated fault detection architecture that eliminates the need for diagnostic engineering support and detects faults early—before they cause secondary damage and costly downtower repairs. Fleet availability and revenue are maximized with prognostic estimates that allow owners and operators to plan maintenance outages.
Learn more about TurbinePhD.
Featured Product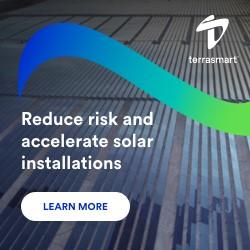 We push the limits in renewable energy, focusing on innovation to drive progress. Pioneering new solutions and ground-breaking technology, and smarter ways of working to make progress for our clients and the industry.