Clenergy's PV-ezRack SolarTerrace III-A chosen for a PV project in Kota Kinabalu, Malaysia
Clenergy recently signed a contract with a new client to provide one megawatt of Clenergy's PV-ezRack SolarTerrace III-A for an installation in Kota Kinabalu, Malaysia. The contract is a strong start for Clenergy's expansion into the ASEAN market.

Manufactured from high-quality anodized aluminum, the PV-ezRack STIII-A is the perfect mounting solution for Sabah in Malaysia. Clenergy provided a mounting system solution with ground screws which is fast to install, stable and safe for the local soil conditions. With STIII-A's pre-fabricated and foldable structure, Clenergy will improve the project's installation efficiency while reducing the client's labor cost.
"There is significant potential in the Malaysian and ASEAN markets," said Robert Vose, Clenergy's Asian-Pacific Business Development Manager. "We localize our solar solutions to provide our clients with affordable and reliable PV products that fit the specific needs of this region."
Clenergy will be exhibiting at IGEM 2014 in Kuala Lumpur, Malaysia on October 16-19 in order to raise its marketing profile in Malaysia. Visit the Clenergy team at Booth C165 during IGEM 2014, and talk to us about how we can add value to your solar PV project by selecting the best mounting system.
About Clenergy
Clenergy (www.clenergy.com) is a technology company in the solar PV industry, with its headquarters in Xiamen, China, and branch offices in Australia, Japan, the United Kingdom, and the United States, and a regional office in Malaysia. Clenergy designs, manufactures and distributes a range of renewable energy products, including solar PV mounting products, inverters and power electronic equipment, which address the needs of residential, commercial and utility scale customers.
Clenergy is an ISO 9001 accredited company and all of its products comply with international standards. It is through its focus on innovation, quality and service that Clenergy has achieved rapid growth and built a strong international reputation. Clenergy's products and solutions are marketed and distributed through a worldwide network of strategic partners and distributors.
Featured Product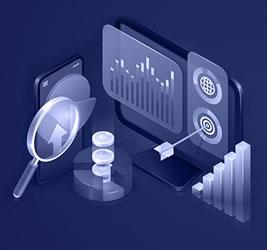 At Precedence Research we combine industry-leading insights with ground-breaking research techniques to help our clients successfully address their unique business challenges and achieve mission-critical goals. Our suite of services is designed to give tailwinds to businesses.