The recent depreciation of the Euro and the Japanese yen makes system players in these regions paying more to buy modules in the USD terms.
The negative impact from US AD ruling almost comes to the end. In the US, weak module demand pushes down module prices as some US system installers had already finished their PV projects and orders in 1H14. Moreover, the recent depreciation of the Euro and the Japanese yen makes system players in these regions paying more to buy modules in the USD terms. As a result, system players press for module price cut in order to cover the currency exchange loss. On the other hand, module demand slowly recovers in China, which eases the price cut pressure on Chinese modules.

Overall multi cell price remains stable this week as procurement from module company is still weak while multi cell price is near or below cash cost. Room for further price cut on multi cell is limited. Mono cell price also remains stable this week. Even though the Euro and the Japanese yen depreciate, the recovery of Chinese module demand and the stable condition in EU and Japan market ease the price cut pressure on mono cell.
Overall multi wafer price increases slightly this week. In China, because of the wafer demand recovery, some major wafer players increase their wafer prices. The appreciation of the CNY also pushes up the wafer price level. The Taiwanese wafer companies also follow the Chinese wafer price increase by raising their quote prices. However, as Taiwanese cell companies still suffer from weak demand, room for wafer price increase is nil or limited. On the other hand, mono wafer price is stable this week because demand from mono cell players remains solid. Although in Taiwan, mono wafer demand is slightly declining as cell companies seek more low pricing wafers. In China, mono wafer demand moderately increases. Therefore overall stable mono wafer demand supports the current mono wafer pricing.
Overall PV polysilicon price falls this week as the euro depreciates while major Korean maker is facing increasing price cut pressure with its upcoming financial report release. On the contrary, second grade polysilicon price increases primarily due to the increasing Chinese domestic demand.
Featured Product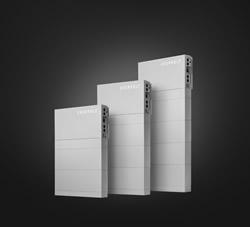 Extract maximum power production from every roof size and shape. HIT® AC Series combines the module efficiency of Panasonic solar panels with the intelligence of Enphase microinverters. A built-in IQ 7X microinverter with Individual MPPT (Module-level Power Point Tracker) tracking helps deliver an all-in-one module that offers design flexibility, reduced installation time, and a higher ROI. Field-replaceable microinverter with no DC wire management required yields lower cost of ownership.