"As part of the ongoing fight against climate change, the University of California is leading by example"
WASHINGTON, DC – Calling it a win for both the economy and the environment, Rhone Resch, president and CEO of the Solar Energy Industries Association (SEIA), today applauded a decision by the University of California to significantly expand its use of solar energy. As part of an ambitious plan to become carbon-neutral by 2025, university officials this week signed an agreement to purchase the electricity generated by 80 megawatts (MW) of solar – approximately 200,000 MW hours annually.

"As part of the ongoing fight against climate change, the University of California is leading by example," Resch said. "When completed, this exciting project is expected to offset about 60 percent of the electricity used each day at half of the state's 10 campuses. This is a significant step forward. Today, solar is the fastest-growing source of renewable energy in America, providing more and more homes, businesses, schools and government entities across the United States with clean, reliable and affordable electricity. Every 3.2 minutes of every single day, the U.S. solar industry is doing its part to help fight climate change by flipping the switch on another completed solar project. We commend the University of California for its commitment to the environment – and for doing the right thing."
Today, the solar industry employs 143,000 Americans and pumps nearly $15 billion a year into the U.S. economy. According to Resch, "This remarkable growth is due, in large part, to smart and effective public policies, such as the solar Investment Tax Credit (ITC), net energy metering (NEM) and renewable portfolio standards (RPS). By any measurement, these policies are paying huge dividends for both the U.S. economy and our environment and should be maintained, if not expanded, given their tremendous success, as well as their importance to America's future."
Featured Product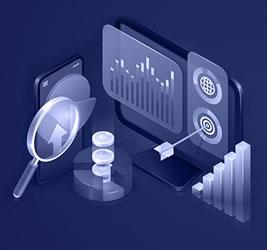 At Precedence Research we combine industry-leading insights with ground-breaking research techniques to help our clients successfully address their unique business challenges and achieve mission-critical goals. Our suite of services is designed to give tailwinds to businesses.