Pfister Energy supports its partner, Infinity Development, in obtaining U.S. Army MATOC solar energy award.
Hawthorne, New Jersey September 16, 2014

With Pfister Energy Inc as its solar construction partner, Infinity Development Partners of San Antonio, TX. has been awarded a solar technology contract for projects on U.S. Army facilities located throughout the US, including Alaska and Hawaii, U.S. Territories and the Marshall Islands.
The Army's Energy Initiatives Task Force (EITF) and the Corps of Engineers, Engineering and Support center, Huntsville, AL established a $7 Billion MATOC primarily to fund renewable and alternative energy projects greater than 10 Megawatts.
This acquisition supports the EITF mission for 10MW and higher but may also serve other Federal requirements for smaller scale renewable and alternative energy development.
The contracts will support the DOD's achievement of its congressionally mandated goal of 25% of production of energy from renewable sources by 2025.
The most recent round of awards added several small businesses, including Infinity Development and Pfister Energy to the pool of qualified contractors eligible to bid on future solar technology project task orders.
In order to qualify for a MATOC award, a company must pass requirements set that show experience and quality, including having installed solar projects of 2 MW or greater. Candidates were evaluated also on financial capability, management approach, past performance and price. There are more than 180 Army, Army Reserve and Army National Guard installations that may be a part of the initiative.
ABOUT PFISTER ENERGY:
Pfister Energy is a renewable energy company providing innovative power solutions and energy efficient systems for commercial, industrial, and institutional facilities. The company is a national provider and installer of turnkey renewable energy and on-site distributed power generation systems, predominantly with Solar PV systems. Pfister Energy offers customized design and assists clients with the implementation of the latest technologies and with the highest standards. Pfister works with its clients to create financially accessible solar investments by helping them utilize all federal, state and local incentives. Pfister has the years of experience and reputation for quality that provides our clients with confidence that the project will bring lasting financial value to their organization.
http://www.pfisterenergy.com
Featured Product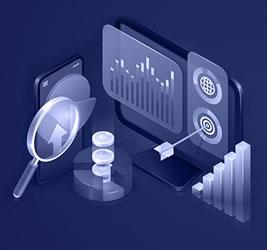 At Precedence Research we combine industry-leading insights with ground-breaking research techniques to help our clients successfully address their unique business challenges and achieve mission-critical goals. Our suite of services is designed to give tailwinds to businesses.