Lack of supply chain optimization is costing the solar PV industry US$400-500 million annually ---- Solar companies to meet at the PV Production and Energy Storage Supply Chain Forum in conjunction with the 29th EU PVSEC trade show in Amsterdam to collaborate on addressing challenges.
Hanau, Germany / Orlando, USA, 16 September 2014 - Delayed or lost shipments, missing or mislabeled inventory, product in the wrong place – there are many ways in which companies and whole industries suffer when the supply chain is not optimized. For the solar industry, this means US$400-500 million in unnecessary annual losses.

The PV industry has worked very hard and made tremendous progress in manufacturing and balance of systems cost reductions. Following on these successes, the industry has the opportunity now to turn its attention to this key area.
Supply chain is a different and more complex field than it may appear at first. "When you ask most people what is the supply chain, the immediate answer is moving trucks from one point to another point, and moving shipments," notes IPVEA Managing Director Bryan Ekus. "That's not supply chain, that's logistics."
Supply chain involves an integrated look at multiple elements, including logistics and information technology, but goes beyond this as well. "The key word is collaboration," notes Hellmann Logistics Global Head of Renewable Energy, Holger Meyer. "It is all about collaboration in the company, as well as with your partners along the supply chain."
The need to address supply chain issues in the PV industry is greater now than it has been in the past, as the global PV industry continues to expand beyond its traditional base in Germany to increasingly greater numbers of nations around the world. "The complexity starts when you are moving out huge volumes into a number of countries," notes Meyer.
Fortunately, the global solar industry can learn from other industries that have addresses supply chain issues, such as the automotive and fashion industries. In order to being the process of tackling this challenge, a number of leading solar PV companies representing the whole production value chain will meet on September 24th at the PV Production and Energy Storage Supply Chain Forum in conjunction with the 29th EU PVSEC in Amsterdam.
Forum at a glance:
PV Production and Energy Storage Supply Chain Forum "Maximizing Efficiencies in the Supply of Renewable Energy"
In conjunction with the 29th EU PVSEC
Venue: RAI Convention and Exhibition Center, Amsterdam, The Netherlands, Exhibition Forum
Date: Wednesday, 24 September 2014
Time: 10:00 – 14:00
Cost: Complimentary to all participants of the EU PVSEC
Information: http://www.ipvea.org/pv-market-data/pv-production-and-battery-forum-2014.html
For more information please refer to: http://www.ipvea.org
Featured Product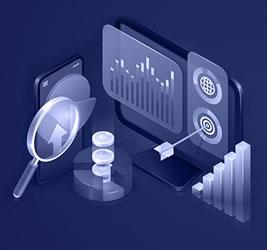 At Precedence Research we combine industry-leading insights with ground-breaking research techniques to help our clients successfully address their unique business challenges and achieve mission-critical goals. Our suite of services is designed to give tailwinds to businesses.