The Helen Lamp is one of nine products chosen out of 120 entrants to help the GSA Meet its 2015 Energy Reduction and Sustainability Goals
With the Change of a Light Bulb, The Helen Lamp will Help the GSA Meet its 2015 Energy Reduction and Sustainability Goals

Santa Clara, Calif., – September 18, 2014 – Lunera® Lighting, Inc., a leader in lighting innovations accelerating the transformation to advanced LED technology, is pleased to announce the inclusion of the Helen Lamp in the U.S. General Services Administration (GSA) Green Proving Ground (GPG) program for fiscal year 2014. The selected Helen Lamp is a plug and play LED replacement for compact fluorescent lamps (CFL) commonly used in commercial buildings.
Through early adoption and deployment of transformational building technologies, the GPG program drives environmental performance in federal buildings and leads market transformation. By leveraging its national building portfolio to establish test locations for third-party evaluation of promising commercial technologies, the GSA uses these results to accelerate market awareness of tested high impact, environmentally friendly technologies.
"The Helen Lamp is one of only nine selected technologies in a field of over 120 entrants," said Vice President of Sales and Marketing, Tom Quinn. "We are thrilled that the GSA recognizes the significant impact a simple to install retrofit product like the Helen Lamp can bring to its vast real estate portfolio."
The Helen Lamp is a plug and play LED replacement for four-pin and two-pin CFLs. Lunera's BallastLEDTM technology enables the Helen Lamp to operate directly off of a fixture's existing ballast. This innovation eliminates the need to modify or replace a fixture to realize the benefit of LED technology, dramatically reducing installation time, disruption and cost.
Creating beautiful, near-daylight quality light; the Helen Lamp offers four color temperatures to create the right lighting for any indoor environment. End users can choose configurations for horizontal or verti¬cal applications and simply plug it in to enjoy the results.
The Helen Lamp saves more than 50 percent in energy consumption compared to the 26-watt CFL it renders obsolete. Energy savings soar up to 60 to 70 percent when replacing a 32-watt or 42-watt CFL. Backed by a five-year warranty, the long 50,000-hour lifespan of the Helen Lamp eliminates a minimum of five CFL lamp replacement cycles, significantly reducing maintenance costs.
Where to Buy
Lunera's BallastLEDTM lamp products are available through authorized nationwide distributors. Contact Lunera to arrange a demonstration or to locate a distributor near you.
About Lunera
Lunera Lighting, an innovative technology leader, delivers LED solutions that are simple to install, reliable to operate, and valuable to own. Lunera designs, assembles, and markets high performance commercial LED fixtures and lamps that obsolete traditional lighting technologies. For building owners and operators, Lunera's products reduce operating expenses by lowering electricity and maintenance costs. For occupants, Lunera's technology improves light quality, enhancing comfort and productivity. Based in Silicon Valley, Lunera is part of a community of progressive companies that challenge convention and transform industries for the benefit of all. Visit Lunera on the web, Facebook or Twitter.
Featured Product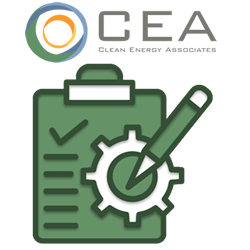 Clean Energy Associates provides a complete quality assurance solution that covers the entire product lifecycle of PV modules, storage systems, and every Balance of Sy stem (BOS) component. CEA's experienced on-the-ground and international team of quality control engineers and account managers offer an unparalleled quality assurance presence that can protect solar and storage investments and ensure future energy-producing viability for the life of the product.