Battery technology is advancing, though it is difficult to get a full battery life in solar applications due to placement in harsh outdoor environments. Stahlin Non-Metallic Enclosures, designed to reliably protect electronics and withstand harsh conditions, opens new opportunities in solar storage.
The use of Stahlin Non-Metallic Enclosures in solar applications increases opportunities for battery storage.

Advancements in battery storage are making batteries a viable option for solar applications. Using batteries for storage in the solar industry is a challenge due to the diverse, harsh environmental conditions that frequently must be withstood. The key to utilizing the advancing technology of high-tech batteries in order to create more efficient solar systems is to find a way to make long-term survival possible in such conditions. That goal can be achieved with the use of proper enclosures for housing and protecting batteries.
For solar applications, enclosures must reliably protect batteries against environmental hazards, including water, dirt, dust, UV radiation, corrosion, unexpected impact and more. Non-metallic enclosures have proven to provide maximum reliability for outdoor applications, because they provide better protection against corrosion and are able to withstand sudden impact without compromising the integrity of the seal. It is important to assess product features and capabilities before choosing a non-metallic enclosure, as some composite manufacturers produce more reliable products than others. With choosing a higher quality product up front, it will lead to an increased lifecycle of both the product and the equipment it houses, thus resulting in lower overall cost.
Stahlin Non-Metallic Enclosures is a leading manufacturer of composite enclosures that provide superior protection against hazardous environmental conditions in outdoor applications. Stahlin enclosures are waterproof, dirt and dust proof, corrosion resistant, impact resistant, formulated with unique UV protection, and meet requirements for withstanding extreme temperatures.
An important feature that sets Stahlin enclosures apart from other non-metallic enclosures is that they are formulated with an enhanced polymer technology and proprietary sacrificial additive that significantly protects against the effects of UV rays, heat, humidity and latitudinal conditions. This patented formula, SolarGuard®, is an integral part of the composite material that prevents it from breaking down and displaying visual signs of deterioration, such as fiber blooming. In extensive comparative testing, SolarGuard® outperforms other SMC formulations by as much as 60% in its ability to retain gloss and color, and prevents UV degradation after exposure to concentrated UV light. Such reliable performance is necessary in solar applications, many of which are exposed to direct UV light daily, or are placed in desert locations with temperature fluctuations from 100°F-40°F in less than 24 hours.
Stahlin offers various optimally designed product lines that are non-corrosive, flame retardant, and designed to withstand harsh environmental conditions, including heavy exposure to water, UV, high temperatures and other harsh conditions. The J Series and New Larger J Series are a versatile option, available in 16 sizes, and capable of housing high-end electronics in extremely corrosive, harsh or aggressive environments, both indoors and out. Stahlin's N Series are also ideal for diverse environmental conditions, including rain and sleet, and remain undamaged by external ice formation. N Series enclosures can withstand a temperature range from -76 degrees F° to 274 degrees F°, and are equipped with a rain shield to ensure that water on top of the cabinet does not fall into the enclosure as the door is opened.
Most Stahlin enclosure options are lockable, which is important for securing expensive batteries that must remain properly protected. As well, Stahlin's composite material is easy to modify, allowing for easy customization. Stahlin offers in-house customization of enclosures for customers who need specific modifications to fit their application.
Developments in battery technology are making battery storage an ideal option for increasing solar system efficiency. The challenge of protecting batteries in harsh outdoor applications can be overcome with the use of a properly specified enclosure. Non-metallic enclosures are the best option for long-term performance in outdoor environments. Stahlin Non-Metallic Enclosures offers superior protection against corrosion, water, weather, UV exposure and other hazards. Stahlin's patented SolarGuard® provides the best available protection against the effects of UV rays, and gives Stahlin enclosures a longer lifecycle when compared with other non-metallic enclosures.
For more information or details about Stahlin Non-Metallic Enclosures or its product lines, visit: www.stahlin.com
Featured Product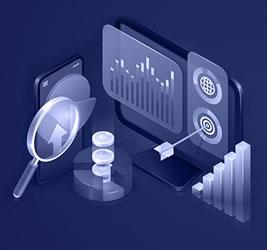 At Precedence Research we combine industry-leading insights with ground-breaking research techniques to help our clients successfully address their unique business challenges and achieve mission-critical goals. Our suite of services is designed to give tailwinds to businesses.