Tehachapi Energy Storage Project, partially funded by the Department of Energy, aims to modernize the grid to integrate more clean energy
ROSEMEAD, Calif.--For Southern California Edison (SCE), building a smarter grid started many years ago with smart meters and upgrades in distribution equipment. Today, the company takes another leap forward with the opening of the largest battery energy storage project in North America — the Tehachapi Energy Storage Project — to modernize the grid to integrate more clean energy.

The demonstration project is funded by SCE and federal stimulus money awarded by the Department of Energy as part of the American Recovery and Reinvestment Act of 2009.
The 32 megawatt-hours battery energy storage system features lithium-ion batteries housed inside a 6,300 square-foot facility at SCE's Monolith substation in Tehachapi, Calif. The project is strategically located in the Tehachapi Wind Resource Area that is projected to generate up to 4,500 MW of wind energy by 2016.
"This installation will allow us to take a serious look at the technological capabilities of energy storage on the electric grid," said Dr. Imre Gyuk, energy storage program manager in the energy department's Office of Electricity Delivery and Energy Reliability. "It will also help us to gain a better understanding of the value and benefit of battery energy storage."
The project costs about $50 million with matching funds from SCE and the energy department. Over a two-year period, the project will demonstrate the performance of the lithium-ion batteries in actual system conditions and the capability to automate the operations of the battery energy storage system and integrate its use into the utility grid.
"The Tehachapi Energy Storage Project is a significant milestone for SCE and for energy storage in California" said Doug Kim, director of Advanced Technology at SCE. "Grid-scale energy storage is an integral part of our company's Storage Portfolio Development Framework that will contribute to optimizing grid performance and integrating more renewable energy resources. This demonstration project will give us a significant amount of insight into the operational capabilities of large-scale, lithium-ion battery storage."
Primary goals of the project are to demonstrate the effectiveness of lithium-on battery and smart inverter technologies for improved grid performance and to assist in the integration of variable renewable energy resources like wind and solar power.
The battery system supplied by LG Chem is comprised of 604 battery racks, 10,872 battery modules and 608,832 individual battery cells – the same lithium-ion cells installed in battery packs for General Motors' Chevrolet Volt.
"The successful commissioning of the Tehachapi Storage Project marks a key milestone for LG Chem in delivering large-scale energy storage solutions," said Sung-Hoon Jang, vice president of the Energy Solution Company at LG Chem. "As a turnkey solutions provider, LG Chem looks forward to its continued collaboration with SCE during the next two years of system operation. The role of energy storage in the electric grid will continue to increase with the growth of renewable energy and distributed energy systems and our collaboration with SCE will provide key insights for current and future energy storage projects."
About Southern California Edison
An Edison International (NYSE:EIX) company, Southern California Edison is one of the nation's largest electric utilities, serving a population of nearly 14 million via 4.9 million customer accounts in a 50,000-square-mile service area within Central, Coastal and Southern California.
Featured Product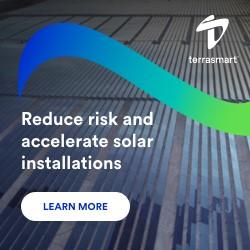 We push the limits in renewable energy, focusing on innovation to drive progress. Pioneering new solutions and ground-breaking technology, and smarter ways of working to make progress for our clients and the industry.