Buys Hudson Energy Solar Corporation With SunEdison ---- TerraForm Gains 25.5 MW Operating Portfolio and 4.5 MW Backlog Goes to SunEdison
BELTSVILLE, Md., Oct. 8, 2014 -- TerraForm Power Inc.

(Nasdaq:TERP), a global owner and operator of renewable energy power plants,
today announced that it will acquire the operating portfolio of Hudson
Energy Solar Corporation, a solar project developer that owns and operates
solar assets for schools, school districts, and commercial and industrial
customers. Hudson Energy Solar is a subsidiary of Just Energy Group, Inc.
(NYSE:JE), one of the largest competitive green energy retailers in North
America, with over 4.7 million customers.
TerraForm Power is partnering with SunEdison, Inc. (NYSE:SUNE), a leading
global solar technology manufacturer and provider of solar energy services,
to purchase the company, which will be split between them. The 101 projects
comprising Hudson's operating portfolio of approximately 25.5 MWp will go to
TerraForm Power while its 4.5 MWp development pipeline will be acquired by
SunEdison and added to TerraForm Power's call right project list. Just
Energy Group will also provide TerraForm Power with a right-of-first-offer
agreement to acquire new operating solar projects built for Just Energy's
commercial and industrial customers in four states: New Jersey, New York,
Massachusetts and Pennsylvania.
"This acquisition demonstrates TerraForm Power's ability to execute our
growth strategy and acquire third-party commercial and industrial projects
in the U.S.," said Carlos Domenech, chief executive officer and president of
TerraForm Power. "We believe this market will provide considerable value to
us for the foreseeable future and the attractive economics of this
transaction - an expected first-year cash-on-cash return of 14 percent -
bear out that point of view."
TerraForm Power will provide upfront consideration of approximately $35
million to acquire the assets, including cash consideration to Just Energy
Group and debt repayment; approximately $21 million of project level debt
will be assumed with the portfolio. The transaction is expected to provide
TerraForm Power with approximately $5.1 million in cash available for
distribution (CAFD) in 2015 and is expected to close early in the fourth
quarter of 2014.
About TerraForm Power
TerraForm Power (Nasdaq:TERP) is a renewable energy leader that is changing
how energy is generated, distributed and owned. TerraForm Power creates
value for its investors by owning and operating renewable energy power
plants. For more information about TerraForm Power, please
visit: http://www.terraform.com.
About SunEdison
SunEdison is a global leader in transforming how energy is generated,
distributed and owned. SunEdison manufactures solar technology and develops,
finances, installs and operates distributed solar power plants, delivering
predictably priced electricity and services to its residential, commercial,
government and utility customers. SunEdison also provides 24/7 asset
management, monitoring and reporting services for hundreds of solar systems
worldwide via the company's Renewable Operation Center (ROC). SunEdison has
offices in North America, Europe, Latin America, Africa and Asia.
SunEdison's common stock is listed on the New York Stock Exchange under the
symbol "SUNE."
Featured Product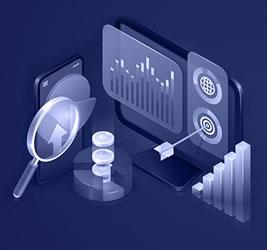 At Precedence Research we combine industry-leading insights with ground-breaking research techniques to help our clients successfully address their unique business challenges and achieve mission-critical goals. Our suite of services is designed to give tailwinds to businesses.