North America Shipment Totals Are 450% Higher Than the Third Quarter of 2013
LATHAM, N.Y., Oct. 10, 2014-- Plug Power Inc. (Nasdaq:PLUG), a leader in providing clean, reliable energy solutions, announced it has closed out the third quarter of 2014 with 857 GenDrive units shipped to material handling customers in North America. This equates to a 450% increase compared to the third quarter of 2013, when 155 GenDrive units were shipped.

During the quarter, GenDrive shipments went to Plug Power customers including BMW, Walmart (USA), Walmart (Canada), Procter & Gamble, Mercedes-Benz, Kroger, Stihl, UNFI and Volkswagen. In addition to the GenDrive units, the company is also building and deploying GenFuel systems at customer sites including Volkswagen, Kroger, FedEx and Walmart.
Plug Power attributes its rapid growth in 2014 to the successful launch of its GenKey solution at the start of this year. GenKey is Plug Power's all-inclusive platform that offers GenDrive fuel cell units, GenFuel hydrogen fueling infrastructure, and GenCare service and support.
The continued ramp-up in manufacturing and shipping demonstrates how Plug Power has scaled its business to maintain steady inventory levels that permit product delivery in a reliable, timely manner to material handling customers. The company expects to ship between 900 and 1,000 units in the fourth quarter of 2014.
"Every quarter, Plug Power further proves that it is a growing power-house, able to support customers on a global scale," said Andy Marsh, CEO at Plug Power. "Once again, we're closing out a notable quarter. Our revenue and booking goals for 2014 remain unchanged at $75 million in revenue and $150 million in bookings."
Plug Power will release its third quarter financial results in November of 2014. In conjunction with the release, the company will hold a live conference call. Further call details will be announced in the coming weeks.
About Plug Power Inc.
The architects of modern fuel cell technology, Plug Power is revolutionizing the industry with cost-effective power solutions that increase productivity, lower operating costs and reduce carbon footprints. Long-standing relationships with industry leaders, including Walmart, Sysco, Procter & Gamble, and Mercedes-Benz, forged the path for Plug Power's innovative GenKey hydrogen and fuel cell system solutions. With more than 6,000 GenDrive units deployed to material handling customers, accumulating over 20 million hours of runtime, Plug Power manufactures tomorrow's incumbent power solutions today. Additional information about Plug Power is available at www.plugpower.com.
Featured Product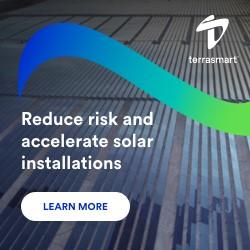 The first and only single axis tracker that allows you to turn unusable land into valuable assets. Built tough for reliable performance, TerraTrak will maximize energy output and returns conquering the most challenging sites. Employ PV where you never thought possible through durable mechanics and intelligent control technology.