Monitoring, Field Service and Asset Management Business Doubles in Less Than One Year; Growth Driven by SunEdison Projects and Third-Party Contracts
BELMONT, Calif., Oct. 15, 2014 -- SunEdison (NYSE: SUNE), a leading solar technology manufacturer and provider of solar energy services, today announced that its Global Services Division has reached an important milestone, surpassing 3 gigawatts (GW) of solar photovoltaic (PV) capacity globally. The Global Services Division provides a portfolio of service offerings, including Asset Management, Monitoring and Operations and Maintenance. Its operations are managed out of Belmont (California), Chennai (India) and Madrid (Spain).

"2014 has been a strong year for our service business, with growth in third party clients as well as SunEdison's own projects," said Mark McLanahan, president, Global Services, SunEdison. "Our reputation for delivering best-in-class results and putting customers first is extending beyond our manufacturing, finance, and interconnection expertise to include long-term management relationships. We take the responsibility of ensuring plant performance and revenue management very seriously and are honored that so many customers choose to work with us."
SunEdison Global Services uses a sophisticated platform of monitoring hardware and software tools to remotely detect anomalies in system performance and to determine the best course of corrective action. In many instances, issues can be immediately resolved through remote management. In cases that require on-site expertise, SunEdison relies on its team of highly trained field services technicians, who are experts in all facets of solar power plant operations. With over 190 technicians located on 6 continents, SunEdison has one of the largest field service teams in the industry.
Asset management, another critical function of SunEdison's Global Services Division, is particularly important for solar investors. With the myriad of local regulations and multitude of finance structures, understanding asset performance is a complex discipline requiring a unique mix of technical, financial and solar expertise. As one of the world's top 5 solar service companies, SunEdison asset managers are trusted by leading investment firms.
"Macquarie Infrastructure Company has made a significant investment in contracted power generation using solar PV technology, and we count on SunEdison to ensure the stable and predictable long-term returns that define this asset class," said Bill Green, CEO MIC Renewable Energy Holdings, a division of Macquarie Infrastructure Company and SunEdison Global Services client. "We trust SunEdison to manage our five solar plants because they understand what it's like to be an owner. They constantly deploy new tools to ensure that our plants perform well and that we receive operating data in an efficient fashion."
The SunEdison Global Services offerings include:
*Data Acquisition, Monitoring and Response, Field Dispatch, and Reporting
*Field Service: preventative, corrective, and site maintenance
*Asset/Portfolio Management: contract compliance, customer billing, accounting, treasury, warranty
About SunEdison
SunEdison is a global leader in transforming how energy is generated, distributed and owned. SunEdison manufactures solar technology and develops, finances, installs and operates distributed solar power plants, delivering predictably priced electricity and services to its residential, commercial, government and utility consumers. SunEdison also provides 24/7 asset management, monitoring and reporting services for hundreds of solar systems worldwide via the company's Renewable Operation Center (ROC). SunEdison has offices in North America, Europe, Latin America, Africa, India and Asia. SunEdison's common stock is listed on the New York Stock Exchanges under the symbol "SUNE." To learn more visit www.sunedison.com.
Featured Product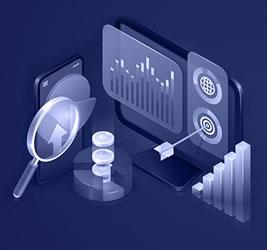 At Precedence Research we combine industry-leading insights with ground-breaking research techniques to help our clients successfully address their unique business challenges and achieve mission-critical goals. Our suite of services is designed to give tailwinds to businesses.