YANMAR America will be giving a presentation on the company's new gas heat pump technology, as well as have their products on display at the 27th World LP Gas Forum in Miami.
YANMAR America is pleased to announce that Chris Dockery, a Sales Application Engineer with the company, will be delivering a presentation on LP Gas-Driven Heat Pumps on behalf of YANMAR Energy Systems Co., Ltd. at the 27th World LP Gas Forum being held in Miami, FL on October 28 through October 30. The presentation will be held in the Chopin Ballroom of the InterContinental Hotel Miami on Thursday, October 30 from 11 a.m. to 12:30 p.m.

YANMAR has been developing high efficiency LP Gas based energy system technologies for many years. These distributed energy systems offer many advantageous benefits to users, including energy savings, around the world. In his presentation at the World LP Gas Forum, Dockery will introduce YANMAR's latest technology for gas heat pump (GHP) systems, which are used for heating and cooling buildings. The new technology, GHP chiller technology, works with hydronic heating and cooling systems instead of the traditional variable refrigerant flow systems, and offers features such as waste heat reclamation and the ability to operate in black-out conditions.
In addition to the company's presentation, YANMAR will have its 5kw cogeneration unit on display, as well as additional information on its micro-cogeneration and gas heat pump systems available throughout the show in booth 28.
Those interested in learning more about YANMAR's work in the LP gas energy system industry are encouraged to attend the World LP Gas Forum in Miami, or visit yanmar.com/product/energy.
About YANMAR America Corporation:
Based in Adairsville, GA, YANMAR America Corp. is a subsidiary of YANMAR Co., Ltd. – which recently celebrated its 100th year of operation. YANMAR America is a recognized global leader in the design and manufacturing of advanced performance diesel engines and diesel-powered equipment for a multitude of market segments including marine and industrial engines, compact tractors, compact construction equipment and energy systems. YANMAR Co. Ltd., was established in 1912 and in 1933 became the world's first manufacturer to develop a practical small diesel engine. Over the last 80 years, YANMAR has been a manufacturer of world-renowned diesel engines, energy systems and agricultural, construction and industrial machinery. With global headquarters in Osaka, Japan, YANMAR is well recognized for the unsurpassed quality of its products. Its American headquarters representing North, Central and South America is located at 101 International Parkway, Adairsville, GA 30103. For more information, please visit us.yanmar.com.
Featured Product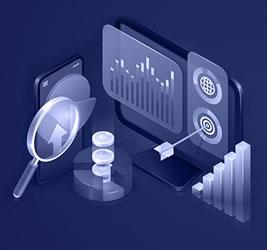 At Precedence Research we combine industry-leading insights with ground-breaking research techniques to help our clients successfully address their unique business challenges and achieve mission-critical goals. Our suite of services is designed to give tailwinds to businesses.