The vital role that wind power can make in the race to solve Britain's growing 'Energy Trilemma' has been underlined by new figures revealing its growing importance to keeping the nation's lights on, says one of Britain's leading renewable energy experts.
Paul McCullagh, CEO of Glasgow-based UrbanWind, is now calling on the UK Government to recognise the positive impact of the sector is having – and to do more to highlight that fact.

His comments follow the significant landmark achieved this week when wind energy for the first time generated more power than Britain's nuclear stations – signalling a new era for the importance of wind energy.
Paul McCullagh stressed that negativity and false perceptions around wind power had to be challenged, if the UK is to find solutions to the 'Energy Trilemma' which faces the country, of rising energy prices, security of supply and environmental sustainability.
He explained: "We need to see our political leaders standing up for renewable energy publically. The proof of its importance is growing and it is there for them to highlight. Wind energy overtaking nuclear power for the first time is just one example of the increasingly critical role of the sector.
"It may seem an easy target for some as they look towards winning votes, but no-one will win if we don't get the nation's energy mix right.
"This is a vitally important subject that should not be treated as some kind of political football. Planners also have a role to play in ensuring that wind turbine applications are treated on their merit.
"The message has to be that wind power is working. While its detractors continue to shout, the sector is going about its business, generating power that is vital for our homes, our offices, our factories, our schools and our hospitals."
The UK's wind turbines generated more power than its nuclear power stations on Tuesday, (October 21), according to the National Grid.
The energy network operator said it was caused by a combination of high winds and faults in nuclear plants.
For a 24-hour period, wind made up 14.2% of all generation and nuclear offered 13.2%.
It followed another milestone four days earlier, when wind generated a record amount of power - 6,372 MW, again according to National Grid.
This formed nearly 20% of the the UK's electricity, albeit at a time at the weekend when demand was relatively low.
The situation has been caused by windy conditions boosting the output from turbines at a time when eight out of the UK's 15 nuclear reactors were offline.
Paul McCullagh said that situation again highlights the need for the right energy mix. He added: "The situation that we have seen with Britain's ageing nuclear reactors going offline also emphasises why we need to be more positive about wind turbine-generated energy.
"It is time that wind power stopped being an easy political target. The emphasis has to be on preventing the 'Energy Trilemma' that would quite literally see the lights going out."
He continued: "When you hear prominent politicians attacking renewable energy you wonder if they have grasped the reality of the situation Britain is in. The same goes for the more generous subsidies nuclear is being offered."
With its headquarters in Glasgow and an operation in the North West of England, UrbanWind is a leading provider of renewable energy technology. Its highly experienced and knowledgeable team has undertaken more than 500 successful turbine installations across the UK.
Featured Product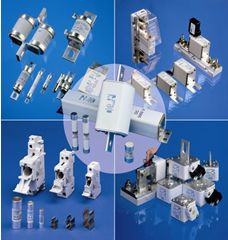 SIBA Fuses: your trusted source for all your circuit protection applications, from solar power to wind power. We are the world leaders in these applications and the most trusted name for your circuit protection needs. We have been working for over 70 years in semiconductor fuses, including ULTRA RAPID®, medium, and high voltage, standard European, miniatures, electronic fuses, and a wide range of DC rated fuses (24 VDC - 5000 VDC) for all types applications. We work with medium and high voltage fuses for protection of transformers, including submersibles, motors, medium and high voltage switchgear, compact substations, cable feeders, and high voltage capacitor circuits. New: Full line of PV UL Listed fuses and fuse holders. Contact us today for more information on our products and services.