More than 3,000 leading energy executives, experts and government officials from around the world will be attending the event at the International Convention Center at Jeju.
SEOUL, Oct. 27, 2014 -- LG Corp. announced today that it is introducing its "Complete Energy Value Chain," which promotes the production, storage and efficient use of eco-friendly energy, at Asia's leading biennial electric power supply event, which is taking place on Jeju Island, Korea from October 27 to 29.

The LG exhibit is part of the Conference of the Electric Power Supply Industry (CEPSI), which is held by the Association of the Electricity Supply Industry of East Asia and the Western Pacific (AESIEAP). More than 3,000 leading energy executives, experts and government officials from around the world will be attending the event at the International Convention Center at Jeju.
Under the theme of "Solution Partner for Energy: Innovation for a Better Life," LG is introducing energy solution products and technologies from LG-affiliated companies, including LG Electronics, LG Chem and LG CNS, at the largest exhibition booth at the event. The exhibit will be attended by top management at LG, including Jin-Soo Park, Vice Chairman & CEO of LG Chem; Dae-Hoon Kim, President & CEO of LG CNS; and Juno Cho, President & COO of LG Corp.
The LG energy products and technologies on display at CEPSI include a solar module that offers the world's best level output and efficiency, an Energy Storage System (ESS) that provides the world's leading energy conversion efficiency, an ESS battery offering high energy output and long life, a Power Conditioning System (PCS) with a large capacity, and the world's first ICT-based Smart Microgrid Solution (SMS) that combines ESS with an Energy Management System (EMS).
"At LG, the energy solution business is becoming one of our most important business segments as it is considered a future growth engine. I believe LG is well positioned in this sector since we can offer comprehensive solutions over the full range of the 'Complete Energy Value Chain,'" said Sang-Yeop Baek, Senior Vice President of LG Corp. "We have already attracted many leading customers to our energy solution businesses, which include ESS, electric car batteries, Advanced Metering Infrastructure (AMI), SMS and more. I believe the CEPSI 2014 is an excellent venue to effectively showcase all of our cutting-edge products and technologies in the energy solution sector to a wide range of customers. I am confident that we can further expand our customer base by providing a full range of energy solution businesses."
The LG exhibition hall is divided into five zones that represent each stage of the energy solution value chain. The zones are:
*Green Generation
*Reliable Storage
*Effective Transmission & Distribution
*Efficient Consumption
*New Sustainability
In the Green Generation zone, LG is showcasing technology to produce electricity from solar modules at homes and saved by ESS.
LG Electronics is showcasing its solar module named, Mono X NeON, which produces an output of 300W and has a module efficiency of 18.3% based on a 60-cell module.
The solar module was recognized for its world-class technology by winning the 2013 Intersolar Award at Intersolar Europe, the world's leading solar industry exhibition, which was held in Germany last year.
In the Reliable Storage zone, LG is showcasing a 100kW medium-large size ESS offering the world's highest level energy conversion efficiency.
LG Chem, the world's leading ESS battery maker, is displaying various ESS batteries, including an ESS that replaces standby power for frequency regulation in conventional power plants, a Peak Shifting ESS that stores electricity generated during low industrial activity periods for use at peak industrial times, and a Renewable Integration ESS that stores, transmits and distributes electricity produced from renewable energy sources like solar and wind.
LG Chem recently built and started operating a 32MWh ESS, the largest in North America, at the Tehachapi wind power cluster in California.
The company also was recently appointed to supply batteries for the 10.8MWh ESS project that is the largest in Germany. Since 2010, the company has been building a strong eco-system to lead the ESS market in collaboration with leading global companies in the electricity and renewable energy sector, including ABB, AES, SMA and IBC Solar.
Thanks to its outstanding achievements around the globe, LG Chem has been named No.1 in global competitiveness as supplier of lithium-ion batteries for ESS according to a report released in 2013 from Navigant Research.
In addition, a 1MW PCS is also showcased in this zone. PCS is an essential component in an ESS because it converts Direct Current (DC) produced and stored from renewable energy sources like solar and wind into Alternating Current (AC). Last July, LG Chem built the world's largest Peak Shifting ESS (23MWh) using three 1MW PCS units in parallel and it is the world's first PCS working on such a large scale.
The Effective Transmission and Distribution zone is displaying technology that transmits, distributes and controls the energy in a stable and effective manner. This includes the Voltage Management System (VMS) which controls voltage for stable electricity transmission, and the AMI which measures the usage of electricity in offices and homes in real time for monitoring by electricity suppliers. The system also provides consumers with detailed information on their energy bills to encourage them in future energy conservation.
LG CNS has won a KRW 48 billion contract to build an AMI system for Tauron Dystrybucja, Poland's largest electricity company.
The Efficient Consumption zone is exhibiting products and technologies related to the fast-growing electric car sector. It is showcasing a battery pack exclusively for electric cars that maximizes energy storage by means of high electric density. Also on display are other components including motors, inverters, and electric compressors that are essential and optimized for electric cars as well as charging devices and infrastructure that enhance convenience and safety.
The New Sustainability zone is exhibiting the Smart Microgrid Solution (SMS) which monitors and efficiently controls the overall status of energy generation, charging, discharging, and usage in homes, offices and cities by employing ICT.
LG CNS has recently signed MOU with the Gyeongsangbuk-do provincial government and KEPCO, Korea's main power company, to transform Ulleungdo Island, off Korea's east coast, into an "Eco-friendly Energy Independent Island", highlighting the company's strength as a leading company in the SMS sector.
The company plans to turn Ulleungdo Island into the world's first 100% eco-friendly energy independent island by 2020. The project includes the use of renewable energy sources such as solar and fuel cells to replace conventional diesel generation facilities. It will also apply converged/combined independent SMS systems to connect large electricity capacity saved by ESS to an EMS which manages the energy efficiently.
Terminology
1. AESIEAP: The Association of the Electricity Supply Industry of East Asia and the Western Pacific
2. ESS (Energy Storage System): Storage system that saves energy and enables it to be used efficiently when required
3. PCS (Power Conditioning System): Essential component of ESS that converts DC into AC
4. EMS (Energy Management System): Integrated IT system that helps to manage and control energy efficiently
5. Frequency Regulation: Saves 5% of total electricity output for standby power in order to adjust to real-time changes in power system frequency. When it replaces ESS, it can use electricity additionally.
About LG Corp.
LG is a leading global business group with business activities focused in the three key areas of Electronics, Chemicals and Telecommunications & Services. As one of the largest conglomerates in Korea, LG was established in 1947. It strengthened its management system and improved transparency by adopting a holding company structure in 2003. LG has 62 subsidiaries including LG Electronics, LG Chem and LG Display overseen by the holding company, LG Corp., with a workforce of 226,000 in more than 80 countries. Consolidated revenue was about USD 145 billion in 2013. For more information, please visit the website at www.lgcorp.com.
Featured Product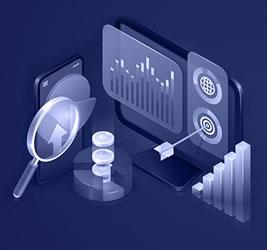 At Precedence Research we combine industry-leading insights with ground-breaking research techniques to help our clients successfully address their unique business challenges and achieve mission-critical goals. Our suite of services is designed to give tailwinds to businesses.