Dutch-German Company Wind Minds joins trade mission to Japan and Korea
Four Dutch and German consultancies in the field of offshore renewable energy have teamed up and established a new international consultancy company Wind Minds with the objective to combine all their expertise and experience in developing and building new offshore wind farms in North West Europe, America and Asia.

One of their first targets are Japan and Korea, countries being visited when Wind Minds joins the trade mission of Dutch Minister of Economic Affairs Henk Kamp, between October 27th and November 4th. This mission accompanies King Willem Alexander and Queen Maxima during their state visit to both countries.
The four companies combined employ over 100 specialists with over 15 years of experience and were directly involved in over 40 offshore wind projects in Northwest Europe, the US, Canada and Asia. Together they have expert knowledge which covers all phases of a wind farm life cycle. From feasibility studies to development and construction management to technical due diligence. "With Wind Minds we have created a one-stop shop for developers, investors, governments and utility companies. Our focus is to be a pro-active partner for our clients, providing them with independent consultancy in all disciplines related to offshore wind power" says Arno Verbeek of Pondera Consult. Other participating companies are MECAL Independent eXperts, Ep4 Offshore, and BBB Umwelttechnik GmbH.
According to Wind Minds, the European energy future is being shaped by offshore wind farms. North West Europe offers excellent opportunities for offshore wind power. "Offshore wind energy is the fastest growing energy sector in Europe," says Verbeek. "At this moment sixteen new offshore wind farms are being built, producing nearly 5 Gigawatts of sustainable power when constructed. Europe now has 73 offshore wind farms in 11 countries, with a combined capacity of 7.5 Gigawatts."
Wind Minds will use this trade mission to further promote their offshore wind expertise in Japan and Korea. Verbeek: "We are already based in Asia which allows us to closely support the development and construction of offshore wind farms in this region. Similarly, because of our North-European background we can support Asian companies in obtaining a market share in Europe."
More information at http://www.windminds.com
Featured Product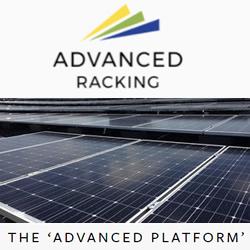 The 'Advanced Platform' simplifies the installation process by using universal mounting hardware that works perfectly across all roof types. Smart roof connection kits then connect to the specific roof's surface. The Advanced Platform is versatile: Our common design can be your single solution for all roof types.