Lawrence, MA – October 31, 2014 – Solectria Renewables, LLC, a leading U.S. PV inverter manufacturer and wholly owned subsidiary of Yaskawa America, Inc., announced today that it has been included in The Boston Globe Magazine and The Commonwealth Institute's (TCI) annual Top 100 Women-Led Businesses in Massachusetts.
Honored companies were selected based on revenue or operating budget, workplace and management diversity, innovation and number of full-time employees.

"This year's list includes female leaders from virtually all sectors, including healthcare, energy, technology, finance, education, and retail," said Globe Magazine Editor, Susanne Althoff. "It's a testament to the diversity of industry and opportunity that exists in Massachusetts and also to the heights to which women can ascend."
For the past 13 years, TCI has compiled the list to highlight the achievements of Massachusetts women. This marks the second year of its partnership with the Globe Magazine, and represents a more holistic approach to creating the list. This year's list includes nonprofits as well as for-profit organizations, and incorporates new ranking data. Although revenue or operating budget is still an essential component, workplace and management diversity, innovation and number of full-time employees also played a part in the rankings.
"It's no surprise to us that women are the fuel helping drive the economic engine in Massachusetts," said Aileen Gorman, executive director of TCI. "There is no sector where women leaders are not represented; we and the Boston Globe Magazine are excited to celebrate this, and we hope this also inspires other women to strive for leadership positions in our region."
"I am honored and humbled by this recognition, especially given the vast number of companies led by exemplary women," said Anita Worden, CEO of Solectria Renewables. "Solectria is one of few manufacturers on the list and the only renewable energy company."
To read more, please go to http://www2.solectria.com/e/53852/1tokSkw/hzdq/7263227
About Solectria Renewables, LLC
Solectria Renewables, a wholly-owned subsidiary of Yaskawa America, Inc., is a leading U.S.-based grid-tied PV inverter, combiner & web-based monitoring manufacturer for residential, commercial & utility-scale solar projects. Solectria's products include 3.8 to 750 kW inverters. Solectria is backed by over 100 years of power electronics and inverter experience. All of Solectria's 3-phase central inverters are made in the USA. PV System owners, developers and EPCs rely on the high performance, reliability and bankability of Solectria – A Yaskawa Company. To learn more, please go to www.solectria.com.
About Boston Globe Media Partners, LLC
Boston Globe Media Partners, LLC provides news and information, entertainment, opinion and analysis through its multimedia properties. BGMP includes The Boston Globe, BostonGlobe.com, Boston.com and Globe Direct.
About The Commonwealth Institute (TCI)
The Commonwealth Institute (TCI) has helped several thousand women business leaders become and remain successful. The organization's membership includes CEO's, senior corporate executives, entrepreneurs, directors of not for profits and solo professionals who are committed to building successful business, organizations and careers. TCI accomplishes this mission through forums, educational seminars, workshops and mentoring – all targeted to help leaders grow and propel their organizations forward.
CONTACT
Natalie Holtgrefe
Sr. Marketing Manager
978-683-9700 x157
natalie.holtgrefe@solectria.com
Featured Product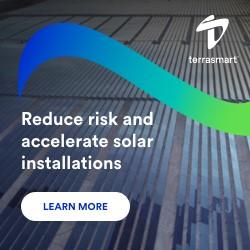 We push the limits in renewable energy, focusing on innovation to drive progress. Pioneering new solutions and ground-breaking technology, and smarter ways of working to make progress for our clients and the industry.