Solar farms also given an extra 12 months if grid connection delay
The Department for Energy and Climate Change (DECC) has today released proposals that would allow businesses and factories to take their solar with them if they move location [1].

The change would apply to medium and large sized solar installations (above 50kW) and would allow people to continue to claim the Feed-in Tariff (FiT) after the move, unlike before.
Paul Barwell, CEO of the Solar Trade Association commented:
"In order to secure financing and reduce investment risk, it is so important for businesses to be eligible to take their solar installations with them if they move. Over a year ago, the Solar Trade Association identified this as one of the major barriers to more solar PV on big rooftops - it is great that DECC is now consulting on this key issue."
The Government's consultation on its proposals for the transferability of FiT payments opens today and closes on 5th January 2015.
DECC have also today published their response [2] to the consultation on a grid delay grace period for getting support from the Renewables Obligation, and have decided to put in place the 12 month grace period suggested by the Solar Trade Association.
Paul Barwell continued:
"We are delighted that the Government has adopted our suggested 12 month grace period on delays regarding grid connection. This will allow solar farms to continue to get funding from the Renewables Obligation when, through no fault of their own, there has been a delay connecting to the grid."
Featured Product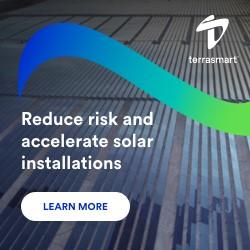 The first and only single axis tracker that allows you to turn unusable land into valuable assets. Built tough for reliable performance, TerraTrak will maximize energy output and returns conquering the most challenging sites. Employ PV where you never thought possible through durable mechanics and intelligent control technology.