Installation of 11 sun2flow systems for 5 ranches in the Chaco region
The meeco Group, a clean energy provider is about to complete an important sun2flow solar project through its subsidiary meeco América Latina S.A., based in Asunción/Paraguay. meeco's activities have been recently blossoming in the Paraguayan solar market supported with the implementation of various solar projects mostly via the innovative sun2flow water pumping system. Always keeping environmental sustainability in its cross hairs as core strategy, meeco furthers its mission by providing farmers and local communities with clean energy solutions and services.

This new project consists of a joint order from CREA, an association of farmers dedicated to technical modernisation. In the context of this project, The meeco team has installed eleven sun2flow systems in five different ranches which are all located in the Chaco region, in the north-west of the country. This highly remote area, is characterized by the absence of connections to the electrical grid and represents therefore key challenges in energy supply. However, as a leader and expert in turnkey clean energy solutions, meeco is used to work in off-grid environments and knows how to face their specific requirements. Thanks to customized clean energy solutions, The meeco team creates suitable and affordable tools for the farmers in order to deal with such adverse circumstances.
All constructions and installations to pump water from artificial water reservoirs into tanks have now been completed to the entire satisfaction of the clients. The water supply of the farms is now permanently supported with eleven 1 kWp sun2flow PV generation systems which provide a daily flow rate of 60 m3, making water provision possible for approximately 1.000 cattle for each system.
Part of meeco's broad and high-technological product range, sun2flow is the most successful product in Paraguay by perfectly meeting farmer's expectations and needs in term of energy supply in off-grid areas.
Oliver Jann, director of meeco América Latina expressed: "This project shows that PV technology has conquered its place in off-regions of Paraguay. We expect that the investment of the ranchers will pay off within 18 months alone with the Diesel saved."
Through this project, The meeco Group once again improves its leading position by supplying Paraguay with solar PV systems. The team is dedicated to strengthen local communities and companies in Paraguay with its turnkey solutions and is renowned to provide excellent customer service and system maintenance. The meeco Group plans to extend its field of expertise into other agricultural market segments such as high-volume irrigation in crops like rice or soy or the provision of electricity to customers based on power-purchase agreements, without any necessity of big investments from the customers' side.
About The meeco Group: The meeco Group was consolidated in 2000 and oriented its main focus towards the energy sector. With world headquarters located in Zug, Switzerland, the group currently has over 50 employees working across 4 continents. Thanks to a structured but flexible approach based on its core competencies, meeco has delivered over 320 MW of clean, renewable energy solutions across four continents. The meeco Group accomplishes its mission by providing project developers, investors, governments, and private businesses with the services necessary for timely financing, installation, and operation of clean energy assets.
Featured Product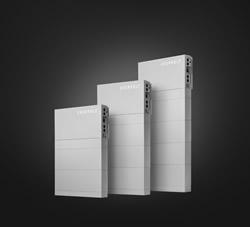 Renewable energy stored in an EVERVOLT home battery system is the perfect backup plan against an uncertain utility grid and weather events. Run key appliances longer and live life when the unexpected happens. EVERVOLT battery storage systems are covered by a complete 12-year warranty from Panasonic.