New solar opportunities are created in the hospitality industry
Port Chester, NY--

Integrated Solar Technology (IST), LLC, an advanced solar product and manufacturing company based in NY, joined Solarize Hospitality, a consortium of companies that offers tailored solar solutions for the hospitality industry. As a member of the Solarize Hospitality consortium, IST offers its unique roof-integrated SunTegra™ Shingle and SunTegra™ Tile solar roof systems to hotel, motel, restaurant and resort owners.
"We see Solarize Hospitality as a great way to offer our unique SunTegra products to the Hospitality industry," IST Founder and CEO, Oliver Koehler said. "By working with our partners, SunTegra solar roof systems can be offered as a key part of an overall solar solution for each hospitality industry property owner and help maintain the aesthetics of hotel properties."
Solarize Hospitality recently attended the International Hotel, Motel and Restaurant (IHMRS) show in New York on November 9-11, 2014, displaying SolarWorld solar panels, Sunmodo racking solutions, Prism Solar Technologies bifacial solar panels and IST's SunTegra Shingle and Tile solar roof systems. IST's SunTegra products offer advantages for sloped roofs and conventional solar panels offer solutions for flat roofs and ground-mounted systems.
"The hospitality industry has a tremendous amount of interest in solar but needs someone that understands their business and can offer solar solutions for diverse range of property types," said Mark Guilds, president of the Guild Group. "Solarize Hospitality was founded with this vision and we are glad to be able to offer the SunTegra Shingle and Tile as part of our offer." The Solarize Hospitality consortium is led by the Guild Group, LLC.
About Integrated Solar Technology, LLC. and SunTegra™
Founded in 2013, Integrated Solar Technology (IST) has been dedicated to offering innovative product solutions to the solar, roofing and construction industries. After almost two years of research and product development, IST has officially launched its proprietary SunTegra™ Tile and SunTegra™ Shingle solar modules across the United States, obtained UL Certifications, and begun manufacturing the SunTegra™ modules on a commercial scale. The SunTegra™ modules generate clean electricity from the sun, look great, are simple to install, and provide more cost savings than conventional solar electric systems. IST partners with solar integrators, roofers, and contractors across the United States interested in offering a unique, attractive solar roof system to their residential and commercial customers. For more information, see www.ist-solar.com.
About Solarize Hospitality
Solarize Hospitality is a coalition of renewable solar energy specialists and innovators dedicated to providing turnkey solar energy solutions for the hospitality industry. Solarize Hospitality offers products and services ranging from solar pavilions and street lights to architectural bi-facial modules and high-efficiency solar shingles. The group was formed by veteran hotelier Mark Guilds CHA, who has over 40 years of experience in providing consulting, management, marketing, development, and construction services to lodging properties at all levels. Solarize Hospitality's coalition includes the Guild Group, LLC, SolarWorld USA, Sunmodo, SolarEdge, Structural Solar, LLC and Prism Solar Technologies. For more information, see www.solarizehospitality.com.
Media Contact:
Mark Guilds
Founder of Solarize Hospitality
55 Williamstown Rd
Lanesboro, Massachusetts
(866) 623-1637
mguilds@thesolarguild.com
Featured Product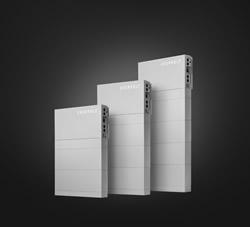 Offer homeowners best-in-class solar and energy storage in one money-saving bundle. Panasonic's new EverVolt™ Series modules come in 350W, 360W, 370W & 380W models and work seamlessly with their EverVolt battery storage - all warrantied by one of America's most trusted brands.