WINAICO secures 1000V UL certifications for both WST and WSP high efficiency PV modules for the North American solar Commercial and Utility markets
Hsinchu, Taiwan, 5.12.2014 – WINAICO, a globally leading PV module brand by the semiconductor company, Win Win Precision Technology Co., Ltd., has announced their WST and WSP high efficiency PV modules passed 1000V UL certification for the North American solar Commercial and Utility markets.

The requirement for 1000V UL certification is a significant step up from the previous 600V UL certification, and represents a greater safety level offered by WINAICO PV modules. The 1000V UL certified modules can withstand greater system voltage levels, resulting in longer strings to be designed in the field, and reduction in the complexities of BOS (balance of system) used. The reduction in BOS costs is especially beneficial in Commercial and Utility markets, where costs for installation and maintenance directly impact the value of solar investments.
"WINAICO strives to be the reference point for top quality and reliability in solar solutions", said Jing Yu, Vice President of WINAICO USA. "By passing the most stringent 1000V UL certification, WINAICO's PV modules will help North American solar developers reduce BOS costs, and improve the returns of Commercial and Utility installations."
Featured Product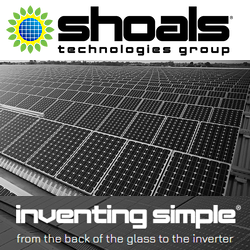 Inventing Simple® isn't just a slogan to us, it's a way of life. Using simple plug-and-play ideology, we revolutionized solar installations in 2003 with our Interconnect System™. Our harnessing system is now the gold standard EPC's use around the world. By using simple ideas, we are making solar energy a more affordable and clean power source for future generations.