Outlook is positive and opportunities abound in fast-growing market
Duesseldorf, 22nd December 2014 – The 2nd annual Energy Storage India Conference and Expo, hosted by the India Energy Storage Alliance (IESA) from December 3-5, 2014, in New Delhi, was a successful event that brought together more than 500 industry professionals and 65 speakers from 15+ countries. It was the largest such gathering ever held in India, and highlighted the many opportunities available in a fast-growing market.

Energy Storage India 2014 was attended by a diverse, business-focused group that included utilities, developers, energy storage OEMs, solution providers, Government of India ministries, regulatory and policy officials, commercial/industrial end users, and other industry stakeholders.
Dr. Rahul Walawalkar, Executive Director of IESA, states: "We expect the next five years will see a dramatic transformation towards decentralized energy solutions in India. ESI 2014 demonstrated the progress India has made over the past 12 months in creating a solid ecosystem for advanced energy storage, with the country poised to become a global hub for technology deployment as well as manufacturing."
Dr. Walawalkar continued: "During the conference a broad cross-section of industry stakeholders came together to agree on the need for storage to meet various development goals for India. We also heard commitments from policy makers to develop policy framework, from R&D groups on the potential for cutting-edge research and from companies on setting up everything from incubation centers to full-scale manufacturing plants for advanced storage."
The conference began on December 3rd with three workshops covering key topics (Energy Storage 101, Power Quality, Micro-grids), and a parallel "IRENA International Energy Storage Policy and Regulators" workshop. Subjects covered in workshops and the conference program included the full range of battery technologies, as well as other forms of energy storage including pumped hydro, compressed air and thermal.
In addition, the event focused on opportunities for advanced storage solutions in India including renewable integration, rural electrification, micro-grids, smart cities, utility and industrial applications, and transportation. Other sessions covered financing models, project development, incentives and subsidies, and manufacturing options, with special panels on "Make in India" and "International Perspectives on Energy Storage" that generated significant interest among delegates.
Some of the highlights brought out during the conference include:
*The energy storage market in India is expected to grow to an aggregate capacity of between 15 to 20 GW by 2020.
*Massive expansion of renewable energy installations over the next five years in India will drive the need for energy storage to manage variations in renewable energy and maintain grid stability.
*India's "100 Smart Cities" initiative is a smart grid deployment program aimed at increasing urban grid reliability and accessibility and that can be supported by energy storage.
*Actions being taken by the Modi government should provide stimulus for the growth of the country's energy storage industry.
*Ongoing innovations in energy storage technologies will lead to cost reductions over the next 5-10 years.
ESI is grateful to its supporters, sponsors, exhibitors and partners for their support and contributions in making this year's event a success. These include the Ministry of New and Renewable Energy (MNRE) as Principal Supporter; Siemens as Gold Sponsor; AMCO SAFT, Dassault Systems, Ecoult, Exide, Sun Edison and S&C as Silver sponsors; and Aquion Energy, Hitachi Chemical, Hosen Corp and Regen Powertech as exhibitors, as well as 30+ key industry partners and 27 media partners.
About Energy Storage India
Energy Storage India (ESI) is the leading conference and expo addressing the need for energy storage and micro-grid solutions in India. ESI is the first energy storage conference and exhibition in the country to focus exclusively on applications, customers and deal making. It provides a first-class networking event to drive energy storage market expansion in profitable applications – highlighting the synergies, interrelationships and new business opportunities for transmission, distribution, customer-sited, micro-grids/campuses and mobility applications.
Energy Storage India is part of the World of Energy Storage event group, including Energy Storage Europe from March 9-11, 2015, in Düsseldorf; Energy Storage China from June 3-4, 2015, in Beijing; Energy Storage North America from October 13-15, 2015, in San Diego, California, and Energy Storage Summit Japan on November 12, 2015, in Tokyo.
About IESA
The India Energy Storage Alliance (IESA) was launched in 2012 by Customized Energy Solutions to promote energy storage and micro-grid technologies and their applications in India. IESA's vision is to make India a global leader in energy storage and micro-grid technology adoption and a hub for manufacturing these emerging technologies by 2020. IESA's mission is to make the power energy sector in India more competitive and efficient by creating awareness among stakeholders in the industry and by promoting information exchange with end users. IESA also provides insights to technology developers, original equipment manufacturers and system integrators on the policy landscape and business opportunities in India through frequent interaction with all key stakeholders. Visit www.indiaesa.info for further details.
Featured Product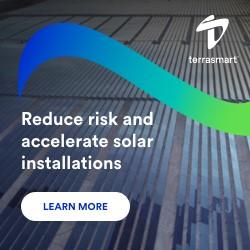 We push the limits in renewable energy, focusing on innovation to drive progress. Pioneering new solutions and ground-breaking technology, and smarter ways of working to make progress for our clients and the industry.