Handles all driveline testing requirements for active and passive components
For Immediate Release

Contact: Kristin Nugent
McNeil, Gray & Rice
617-367-0100 ext.118
SAKOR Technologies, Inc., a recognized leader in the implementation of instrumentation products for dynamometer testing, announces the availability of its complete AccuDyne™ AC Dynamometer system for wind power testing applications. The system can be used by multiple engineering groups to test and verify designs, as well as for quality control testing after manufacturing.
Ideal for testing both active and passive wind power driveline components, the AccuDyne dynamometer system can be used to test turbines and their associated blade pitch control motors, generators and wind-sensing devices and motors, and transmissions. The system can also be used for testing water coolant pumps and other ancillary components.
In addition to independent component testing, the system can also be used to test groups of components simultaneously to see how they work together. For those conducting research and development, the AccuDyne can be used to simulate the generator itself during early design stages, before a physical generator or gear box unit exists.
With the AccuDyne, wind power test centers need only one dynamometer to test a wide range of model sizes and verify design specifications for multiple product categories and driveline mechanisms. The system is also perfect for research and development groups working on new turbine and generator designs.
The AccuDyne comes packaged with the DynoLab EM test cell control system, making it a complete turnkey system to measure all mechanical and electrical wind power system components and simulate real world conditions in a fully automated test system.
Available in sizes ranging from 3kW to 10 MW, AccuDyne dynamometers are appropriate for all wind power rotational testing needs. Modern vector drive technology allows the AccuDyne system to provide true 4-quadrant capability, with completely seamless crossover between motoring and loading modes. It also offers the most precise speed and torque control available, especially in low speed applications where full torque can be applied all the way to stall (zero speed).
The DynoLAB EM system offers many advanced features, including the ability to simulate inertia to test a wide range of large and small loads, torque pulse simulation for simulating components that exhibit cogging (such as PM generators), and noise, vibration, and harshness (NVH) testing.
About SAKOR Technologies, Inc.
SAKOR Technologies, Inc. is a recognized leader in the manufacture and development of reliable and cost-effective automated test instrumentation systems for a wide range of applications. For over 25 years, the company has been providing quality products and superior customer service to a variety of markets including automotive, performance racing, military, aerospace, marine, heavy equipment, electric motor, consumer appliance and more.
For more information, contact us at 517-332-7256, via e-mail at: info@SAKOR.com, or visit SAKOR's website at www.sakor.com.
Product or service trademarks mentioned herein are the trademarks of their respective owners.
###
Featured Product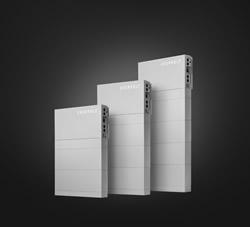 Renewable energy stored in an EVERVOLT home battery system is the perfect backup plan against an uncertain utility grid and weather events. Run key appliances longer and live life when the unexpected happens. EVERVOLT battery storage systems are covered by a complete 12-year warranty from Panasonic.