WINAICO begins shipping the highest efficiency 48 cell modules to Japan. The 230 W modules combine the world's highest efficiency PERC solar cells with WINAICO's patented HeatCap technology, using SiC coating, to improve protection against micro-cracks in the field.
Hsinchu, Taiwan, 25.12.2014 – WINAICO, a globally leading PV module brand by the semiconductor company, Win Win Precision Technology Co., Ltd., begins shipping 230 W, 48 cell modules to Japanese key customers. The 230 W, WST-230M6-H, module combines the world's highest efficiency monocrystalline PERC technology with micro-crack preventing HeatCap technology with SiC (silicon carbide), to protect our customers' solar investments.

In order to become the first module manufacturer to mass produce 230 W modules, WINAICO only uses the highest efficiency PERC cells in Taiwan. The PERC cells are coated with WINAICO's patented HeatCap technology with SiC to compensate the structural weakness inherent in PERC cells, and improve micro-crack prevention by 18.12%. The result is a 48 cell module with the highest power output density and the best reliability in the field.
"Our key customers in Japan appreciate the combination of high efficiency and reliability in WINAICO's 230 W HeatCap solar modules", said Loftur Thorarinsson, Representative Director of WINAICO Japan K.K. "With the combination of highest energy output and micro-crack preventing SiC technology, our customers can feel safe about the long term reliability of their solar investments."
Featured Product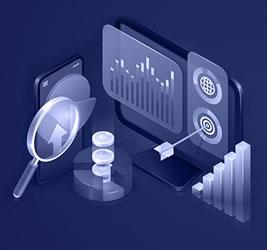 At Precedence Research we combine industry-leading insights with ground-breaking research techniques to help our clients successfully address their unique business challenges and achieve mission-critical goals. Our suite of services is designed to give tailwinds to businesses.