Scatec Solar ASA ('SSO'), the integrated independent solar power producer, has entered into financing agreements totalling USD 157 million for construction of a 104 MW(dc) Red Hills solar power plant in Utah.
OSLO, Norway, Jan. 7, 2015 /PRNewswire/ -- Scatec Solar ASA ('SSO'), the integrated independent solar power producer, has entered into financing agreements totalling USD 157 million for construction of a 104 MW(dc) Red Hills solar power plant in Utah. When complete, the Red Hills solar project will be Scatec Solar's largest developed and constructed project in North America.

Total investment for the plant is estimated at USD 188 million—with Google providing tax equity, Prudential Capital Group providing debt financing, and Scatec Solar providing sponsor equity. The power plant will be wholly-owned by a partnership jointly owned by Google and Scatec Solar, which structured and executed the financing for the project. Scatec Solar will manage and operate the plant when it goes into operation.
"We are very pleased to finalize financing for the Red Hills project and start construction on our largest project in North America," says Scatec Solar CEO Raymond Carlsen.
Google has signed agreements to fund over $1.5 billion in renewable energy investments across three continents with a total planned capacity of more than 2.5 GW (gigawatts). This agreement represents the 18th renewable energy investment project for Google and supports its continued push towards a clean, low carbon energy future.
Prudential Capital Group, a Prudential Financial asset management business, provided term financing for the project. "We have supported Scatec Solar for the last four years through the development process and are excited to team up with Google to execute this transaction," said Ric Abel, Managing Director, power, Prudential Capital Group's Energy Finance Group.
The Utah Red Hills Renewable Energy Park, set to be built on a site with excellent solar irradiation, will generate around 210 million kilowatt hours (kWh) of electricity per year, which will be fed into the grid under a twenty-year Power Purchase Agreement (PPA) with PacifiCorp's Rocky Mountain Power, according to the utility's obligation under the federal Public Utility Regulatory Policies Act. When operational by the end of 2015, the plant will be Utah's largest solar energy generation facility, generating enough energy to power approximately 18,500 homes annually. Based on U.S. Environmental Protection Agency estimates, it will produce enough renewable power to prevent nearly 145 thousand tons of carbon dioxide emissions annually—the equivalent to not burning 156 million pounds of coal each year.
"This investment from industry leaders Google and Prudential Capital Group represents a major step forward in providing Rocky Mountain Power access to the superb solar power potential available in Southern Utah," said Luigi Resta, Managing Director of Scatec Solar North America.
The ground-mounted photovoltaic solar facility is being developed on approximately 650 acres of privately-owned land in Parowan, Utah, will deploy approximately 325,000 PV modules on a single-axis tracking system and will interconnect to an existing transmission line.
About Scatec Solar
Scatec Solar is an integrated independent power producer, aiming to make solar a sustainable and affordable source of energy worldwide. Scatec Solar develops, builds, owns and operates solar power plants, and will in 2014 deliver power from 220 MW in the Czech Republic, South Africa and Rwanda. The company is in strong growth and has a solid pipeline of projects under development in Africa, US, Asia, Middle East and Europe. Scatec Solar is headquartered in Oslo, Norway and listed on the Oslo Stock Exchange under the ticker symbol 'SSO'. For more on Scatec Solar, please visit our home page www.scatecsolar.com
Featured Product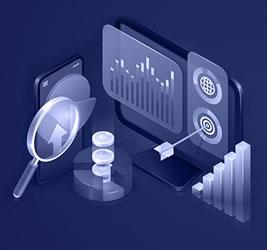 At Precedence Research we combine industry-leading insights with ground-breaking research techniques to help our clients successfully address their unique business challenges and achieve mission-critical goals. Our suite of services is designed to give tailwinds to businesses.