Hünkar Korkmaz and his spouse have acquired an ideal company with best perspectives from the entrepreneur couple Deger.
Horb a.N., Germany, January 20th, 2015. Degerenergie, world market leader for solar tracking systems based in Horb, Germany, has a new owner: The former and present CEO Hünkar Korkmaz and his spouse Ömür Korkmaz have acquired all shares in the company from its founder Artur Deger and his spouse Anita. Both parties have agreed to keep the purchase price confidential.

Full order books, exciting mega-projects and an enormous potential – Hünkar Korkmaz and his spouse have acquired an ideal company with best perspectives from the entrepreneur couple Deger. "DEGERenergie has worked profitable over all the years, even during the difficult market phase we had recently", says Artur Deger. "And the market for our systems keeps growing strongly worldwide."
Among others the company will wind up some large projects in Canada, USA, Angola and other countries within the next weeks and months. Plus, a lot of smaller solar plant operators want to build up or increase their capacities with DEGER products.
Hünkar Korkmaz has been working for DEGER for more than three years. He has been leading the company's business for about a year. "I have closely examined the figures, the products and the potential. And when the opportunity to buy all shares arose, we took this chance."
"Especially in the USA and the Middle East our business prospects are excellent", says Hünkar Korkmaz. In both regions he maintains long-term business relationships. "I am quite sure that we will experience a strong growth of photovoltaics in the Middle East and the neighboring countries. And it is sufficiently known that the market in the US develops very dynamically."
The owner family had decided to sell its shares in DEGERenergie in order to be able to focus on new projects and developments with their second company, DEGERtechnik GmbH & Co. KG. "Photovoltaics has grown from its infancy", says Artur Deger. "Now it's time to enhance and integrate the efficient use of renewable energies. Therefore we have already developed patent-ready solutions. Currently we are working intensively on perfecting these solutions".
Featured Product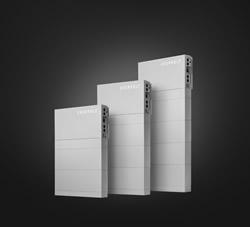 Renewable energy stored in an EVERVOLT home battery system is the perfect backup plan against an uncertain utility grid and weather events. Run key appliances longer and live life when the unexpected happens. EVERVOLT battery storage systems are covered by a complete 12-year warranty from Panasonic.