Circular Energy, a leading provider of solar panel installations and one of the largest solar companies in Texas, is proud to announce their expansion into Louisiana.
Circular Energy is proud to announce their expansion into Louisiana. The newest location makes it possible for Baton Rouge, Lafayette, and Lake Charles area homeowners to install solar panels with no upfront cost and pay a lower rate for solar electricity than they pay for utility power.

"Circular Energy is very excited to bring our commercial and residential solar solutions into the state of Louisiana. Using Louisiana's state tax credit in conjunction with our low-interest financing, we are able to offer solar power solutions that, on a monthly basis, can save more money than they cost," said Jimmy Garrett, General Manager of Circular Energy's Louisiana Solar Division.
Residents of Louisiana are able to take advantage of a state solar tax credit which covers up to 50% of the cost of adding solar panels on to a home or business.
Circular Energy will initially serve the Baton Rouge, Lafayette, and Lake Charles areas, with further expansions planned later in 2015.
Homeowners interested in Circular Energy's services can visit Circular Energy online at www.circularenergy.com or contact 1-866-274-5578 for a free, no-obligation solar consultation.
Featured Product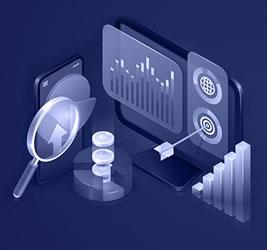 At Precedence Research we combine industry-leading insights with ground-breaking research techniques to help our clients successfully address their unique business challenges and achieve mission-critical goals. Our suite of services is designed to give tailwinds to businesses.