Partnership Enables Faster Time to Market for Green Charge Network's innovative power saving technology
SANTA CLARA, Calif., Feb. 3, 2015 -- Leaders in their respective fields, Green Charge Networks (Green Charge) today announced that it has entered into a partnership with Flextronics, (NASDAQ: FLEX) a leading innovative supply chain solutions company that delivers design, engineering, manufacturing and logistics services to a range of industries and end-markets. The partnership, which includes manufacturing, will enable Green Charge to build on its market-leading position in the fast-developing market for power efficient energy storage solutions. Flextronics will provide "on-demand" manufacturing of Green Charge's award-winning GreenStation intelligent energy storage system at its customer innovation center in Milpitas, California.

California's investor-owned utilities are seeking to deploy energy storage solutions at an accelerated rate. That includes energy storage capacity installed "behind the meter" on-site at commercial and industrial companies, a mid-tier market sector that Green Charge is pioneering with its GreenStation intelligent energy storage solution. GreenStation deployments are helping businesses, schools, universities, and municipalities significantly reduce their monthly energy bills while improving the efficiency, reliability, and resiliency of the electricity grid.
"Flextronics is proud to be Green Charge's manufacturing partner, helping them to better meet the demands of their growing customer base," said Scott Graybeal, vice president, energy at Flextronics. "Energy storage technology is rapidly evolving and we are thrilled to help companies like Green Charge with our advanced innovative solutions and platform offerings that increase their competitiveness and decrease their time to market."
"Green Charge has developed a leading-edge intelligent energy storage solution that not only benefits our customers, but helps pave the way towards a sustainable electric grid infrastructure of the future," said Vic Shao, CEO and Founder at Green Charge Networks. "Partnering with Flextronics, we're thrilled to contribute to the revitalization of manufacturing in the U.S."
About Green Charge Networks, LLC (Green Charge)
Founded in 2009, Green Charge Networks is a leader in intelligent customer-sited energy storage. The company gives commercial and industrial businesses, municipalities, and schools control of rising demand rates on their monthly electric bills. Green Charge's award-winning products and services complement solar PV, electric vehicle charging, and energy efficiency. The GreenStationTM was developed in partnership with leading utilities and Fortune 500 customers from coast to coast. Green Charge is headquartered in Santa Clara, CA with offices in New York City. For more information, visit www.GreenCharge.Net.
About Flextronics
Flextronics is a leading end-to-end supply chain solutions company that delivers innovative design, engineering, manufacturing and logistics services to a range of industries and end-markets, including data networking, telecom, enterprise computing and storage, industrial, capital equipment, appliances, automation, medical, automotive, aerospace and defense, energy, mobile, computing and other electronic product categories. Flextronics is an industry leader with $26 billion in sales, generated from helping customers design, build, ship, and service their products through an unparalleled network of facilities and innovation centers in approximately 30 countries and across four continents. Flextronics service offerings and vertically integrated component technologies optimize customer supply chains by lowering costs, reducing supply chain risk, increasing flexibility, and reducing time-to-market. For more information, visit www.flextronics.com or follow us on Twitter @Flextronics.
Featured Product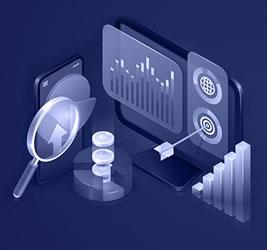 At Precedence Research we combine industry-leading insights with ground-breaking research techniques to help our clients successfully address their unique business challenges and achieve mission-critical goals. Our suite of services is designed to give tailwinds to businesses.