Durable assemblies allow fast, accurate temperature readings in molten metal applications
Morgan's Molten Metal Systems business announces its HotRod™ pyrometry sheaths and other pyrometer assembly products, which protect thermocouples in furnace heating control systems. Industry proven for over 30 years, the pyrometer assemblies are made of a durable, erosion-resistant clay-graphite mix with special plasticity properties, which is then extruded into the proper shape.

The pryometer assemblies are designed to have a metal wire inserted into them, and are then put into a metal bath to measure the temperature. HotRod sheaths are designed for used in furnaces and other high temperature environments, and are supplied with a Ĺ" (12.7mm) threaded steel tube for quick and easy attachment to the furnace pyrometry system.
The pyrometer assemblies are durable, with a glaze on the ceramic exterior that protects the product from oxidation, thereby reducing downtime. These assemblies offer effective thermocouple protection with high thermal conductivity for fast, accurate temperature readings and reduced fuel consumption. Single pyrotubes are heat resistant to 1600C, while the HotRod sheaths with inner steel tubes are resistant to 1000C and are typically used for aluminum applications. HotRod products require no special tools for installation.
For more information about pyrometer assemblies and other foundry products, please visit www.morganmms.com/hotrod-sheaths .
________________________________________
About Molten Metal Systems
Molten Metal Systems is a business of Morgan Advanced Materials supplying crucibles to the global metals industry. The Molten Metal Systems business has more 150 years' experience
in the design and manufacture of crucibles for metals processing and is recognised as the world leader in the supply of crucibles to non-ferrous metals industries. Our brands include Salamander®, Syncarb®, Stabil®, Cerox® and Excel®.
About Morgan Advanced Materials
Morgan Advanced Materials is a global materials engineering company which designs and manufactures a wide range of high specification products with extraordinary properties, across multiple sectors and geographies.
From an extensive range of advanced materials we produce components, assemblies and systems that deliver significantly enhanced performance for our customers' products and processes. Our engineered solutions are produced to very high tolerances and many are designed for use in extreme environments.
The Company thrives on breakthrough innovation. Our materials scientists and applications engineers work in close collaboration with customers to create outstanding, highly differentiated products that perform more efficiently, more reliably and for longer.
Morgan Advanced Materials has more than 9,000 employees across 50 countries serving specialist markets in the energy, transport, healthcare, electronics, security and defence, petrochemical and industrial sectors. Morgan Advanced Materials (MGAM) is listed on the London Stock Exchange in the engineering sector.
For further information, please contact:
Kristin Nugent, McNeil, Gray & Rice Inc. 617 367 0100 ext. 148
kristin.nugent@mgr1.com
Scott Bentley, Morgan Advanced Materials
scott.bentley@morganplc.com
Tel +44 (0)1299 827000
Featured Product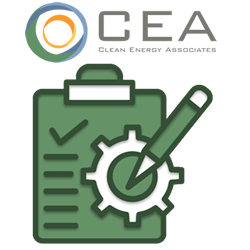 Clean Energy Associates provides a complete quality assurance solution that covers the entire product lifecycle of PV modules, storage systems, and every Balance of Sy stem (BOS) component. CEA's experienced on-the-ground and international team of quality control engineers and account managers offer an unparalleled quality assurance presence that can protect solar and storage investments and ensure future energy-producing viability for the life of the product.